Fire & Water Damage Restoration Services in Centerline, MI
Our Fire Damage Restoration Company utilize advanced techniques & equipment to cleanup, renovate or restore your property back to pre-loss condition or better. 1hr response in Centerline Michigan.
Dealing with fire damage in your home or business is one of the hardest things you will ever have to deal with. Don't panic, Select will minimize the loss and insure your business or family resume normal life as quickly as possible
Window board-ups & stabilization

Smoke, soot & odor removal

Structure repairs – complete rebuilds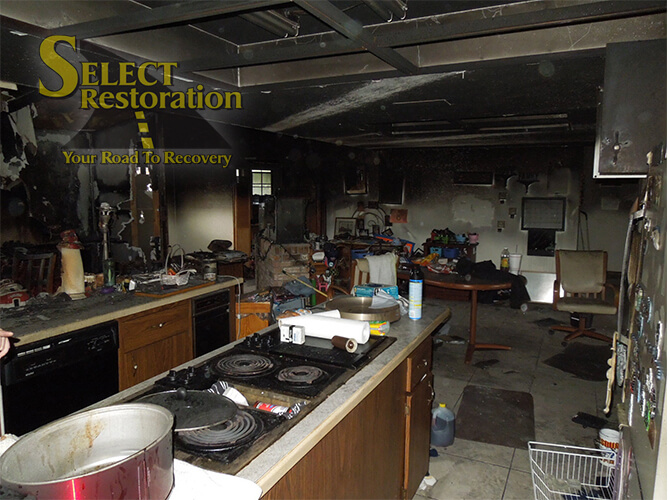 "We Work With All Insurance Carriers"
"Helping Michigan Families & Businesses Recover for Over 29 Years"

Our Fire Damage Restoration Process In Centerline, MI
As Property Damage Mitigation and Restoration Experts, Select Restoration will guide you through the chaos and complexity of the disaster recovery process and provide true relief by guiding you through the entire insurance claims process.
24/7 Emergency Response/Mitigation | Detailed Estimating/Claim Management | Return Your Property To Pre-Loss Condition.

Select Restoration provides an in-house design center as a time-saving feature to help our customers pick out materials needed to complete the restoration process. We have everything from builders grade to high-end materials to choose from. 
Call Today To See Our Work, We Have Hundreds Of Satisfied Customers That Would Love To Show Us Off!
"Select Restoration Will Put You On "Your Road To Recovery"
Centerline, MI Fire & Water Damage Repairs & Restoration Services
Fire Damage & Water Damage Cleanup/Repairs – Our fire & water repair professionals hold all licenses, insurance and workers compensation required by state and federal agencies to perform fire damage repairs here in Michigan. Select Restoration uses a proven and detailed plan to restore your Fire Damaged Property to a pre-loss or better condition quickly & correctly, including smoke damage cleanup, thermal fogging & dry-ice blasting for odor removal. If you suffered a fire in your home or commercial property contact us immediately.
Restoration/Reconstruction – Our reconstruction division can handle everything from demolition & repairs to the complete rebuild of the damaged structure. Our estimators & project managers will hold your hand from the beginning to the end of your restoration project. When the construction is complete, they will do a final walk-through with all parties involved including the insurance Company Adjuster, Mortgage Company Etc. At this time final payments will be collected as the Mortgage Company And Insurance Company hold on to a big portion of the insurance claim money till the end of the project for your protection.
Renovations – Select will work with your design plans or you can choose to work with one of our affiliated architects or interior designers. We will create the look and feel you want to achieve for your renovation or home improvement Project. Select Restoration will work closely with you to gain a full understanding of your vision and to insure that all the details of your design plans are executed in a quality manner and on-time. We are committed to achieving designs that are functional as well as aesthetically pleasing. Our clients are treated with the respect and the concern that they deserve.
https://maps.app.goo.gl/XAnMqD1jPhhDR3Ny8
Select Restoration is not a franchise company. We have built our reputation not bought it. Since 1993, we have a proven track record in rapid mobilization, maximizing insurance claim payouts, working with insurance adjusters, mortgage companies and local building departments to streamline our restoration projects.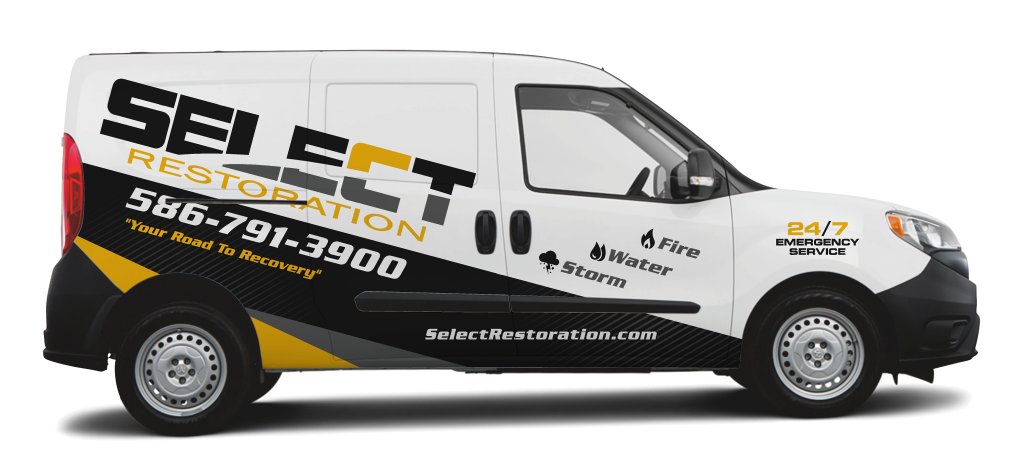 'Quality Service Since 1993'