Kitchen & Bath Remodeling Contractor Michigan
At Select Restoration, We listen to your needs, we will make your Kitchen & Bath remodeling dreams come true.
Whether you are a new-home buyer planning your dream Kitchen or looking to Remodeling your existing Bathroom, Select is your one-stop source for cabinets, flooring, tile and any other materials needed to upgrade you home. Free estimates in Macomb County, Oakland Or Wayne Michigan.
Consult With Our Designers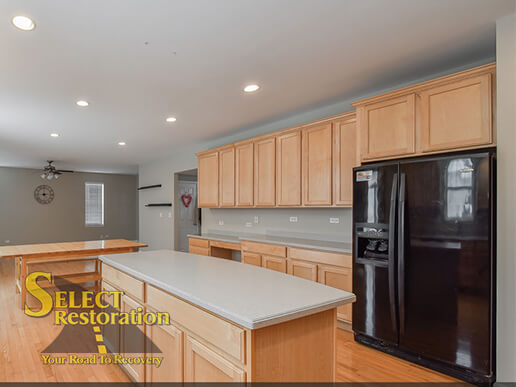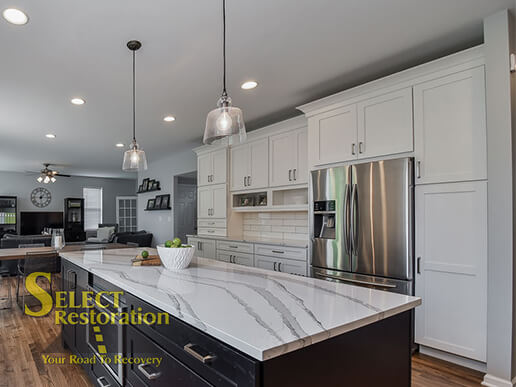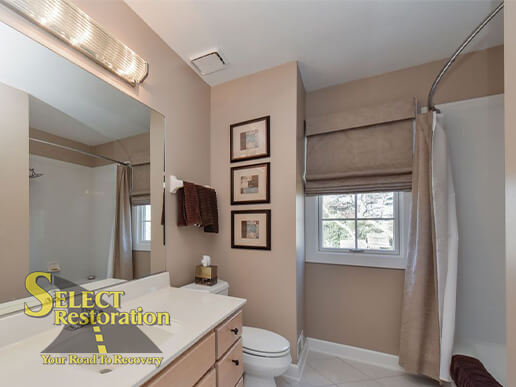 Home Improvement & Renovation Specialists
Select Restoration is one of Michigan's most talented and experienced Custom Kitchen & Bathroom Remodeling Contractors. If you ask around your neighborhood; there is certain to be a family or two that has chosen our company for their Kitchen & Bathroom Remodeling Projects  Give us a chance to give to earn your business.
Schedule A Free Consultation
How We Differ From Other Kitchen & Bath Companies?
Select is not just a Kitchen & Bath Contractor, we are a full services property restoration company that specializes in property disasters, home repairs, renovations & even new construction. Your Kitchen & Bathrooms are the heart of your home so with more than 1,000 remodeling projects under our belt, an A+ rating from the Better Business Bureau, and numerous accreditation's from various cabinet & counter top manufacturers, you can feel confident in choosing Select Restoration to update your kitchen or bathroom.
"Select Restoration Restores Homes & Businesses Back To New After Devastating Disasters, Imagine What We Can Do For You"

Select Restoration provides an in-house showroom as a time-saving feature to help our customers pick out the materials needed to remodel their property. We have everything from builders grade to high-end materials to choose from. Call today or stop in our showroom and speak with one of our certified team members. Together, our experience and knowledge coupled with your ideas and input will enhance the appearance of your home.
Call To See Our Work, We Have Hundreds Of Satisfied Customers That Would Love To Show Us Off!
Benefits for our Customers – You will always receive a returned phone call the same day and have full access to the owner of the company at any time. We offer ergonomic designs that are workable, functional and aesthetically pleasing to the eye. Quality craftsmanship and expert custom installation will result in an end project that makes a positive statement about you. Select Restoration creates living spaces that fit anyone's budget, lifestyle and image while enhancement your home's value.
Home Improvement Building Experts In Macomb County 
Select Restoration State of Michigan Builders License #2102185156  
Select Restoration is a licensed general contractor specializing in property damage restoration and home renovation services. Since 1993, we have help hundreds recover their properties after devastating disasters of all kinds and even more upgrade and remodel them. If your looking to upgrade your Kitchen or Bathroom give us a call today, we will get it done right.
Select Restoration Provides Every Qualified Piece Of The Puzzle Needed To Restore, Renovate or up-date Your Home Or Business. We offer the best of both worlds – a company large enough to trust and small enough to still care.
Kitchen & Bathroom Remodeling: Auburn Hills, Berkley, Beverly Hills, Birmingham, Bloomfield Hills, Bloomfield Township, Clarkston, Clawson, Commerce Township, Drayton Plains, Farmington, Farmington Hills, Ferndale, Franklin, Hazel Park, Highland, Holly, Huntington Woods, Harbor, Lake Orion, Lakeville, Leonard, Madison Heights, Milford, New Hudson, Northville, Novi, Oak Park, Oakland, Ortonville, Oxford, Pleasant Ridge, Pontiac, Rochester, Rochester Hills, Royal Oak, South Lyon, Southfield, Troy, Union Lake, Walled Lake, Waterford, West Bloomfield, White Lake, Wixom