Mold Remediation Services in Oakland & Macomb County, Michigan.
Michigan Mold Remediation Services 
Think You Have A Mold Issue? If you think you have a mold problem in your home or business we can help. Select Restoration is certified by The National Association Of Mold Professionals (NAMP) to perform Mold Testing, Removal & Remediation here in Michigan.We Remove Mold Safely, Quickly And With Less Cost Than Most Of Our Competitors.
Contact Us For A Free Consultation

Find out what type of mold you're breathing

Don't Panic, We Will Solve Your Problem!

Licensed, Bonded, Insured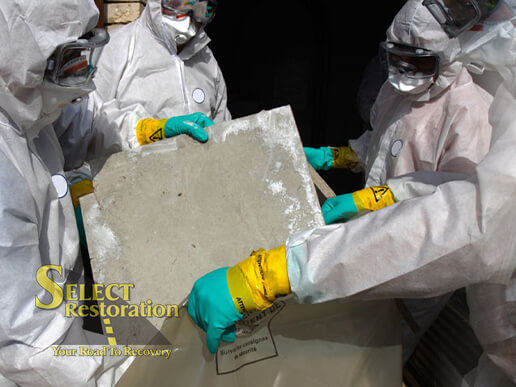 Industry Leading Mold Remediation Experts
In Addition to Mold Removal In Homes We Work With: Realtors, Doctors, Property Managers, Municipalities and Day-Care Centers. Our Services ensure that your home is free from Mold and the indoor air quality is completely restored.



Being in the water damage restoration business for over 27 years, we know that following any flood or water damage event in a home or business that was improperly dried out will have a moisture problem and grow Mold due to trapped moisture in building materials. Mold is a serious problem if not properly taking care of following any natural disaster or water damage event. We Will Find The Mold And Stop DEAD In It's Tracks!
How to Tell if You Have A Mold Problem
Mold usually produces a musty odor which may help lead you to the source. If you have chronic headaches, runny nose, congestion, red eyes, or skin rashes that seem to lessen when away from the home, or you see visible mold present, you may have a problem.
Other more serious signs such as trouble concentrating, shortened attention span, memory loss, and dizziness could indicate toxic mold growth. It is very important to stay out of any area you believe may have a mold problem, do not touch the mold or disturb it.
People with allergies & asthma may react with worsening respiratory illness. If you or a family member has any of these symptoms you need the help of a professional mold remediation services company.
Mold Inspections
Our certified Mold Inspectors will take samples from the mold infested areas of your property and prepare it for identification with an accredited lab. This includes properly sealing, labeling, packaging and shipping the Mold samples to the lab. It is very important that you hire a company that uses an independent and accredited lab for mold analysis.
Air Quality Testing – Mold Remediation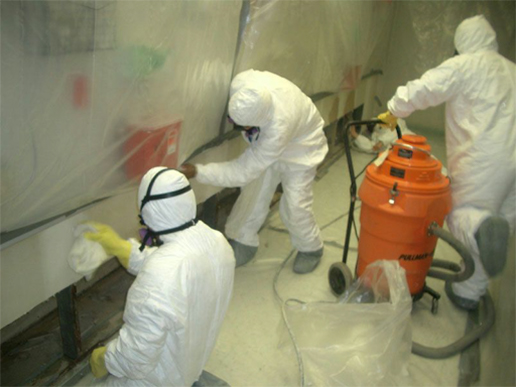 Mold Air Quality Test
During a Mold Inspection taking air samples is important for several reasons. Mold spores are not visible to the naked eye and samples analyzed can also help provide evidence of the scope and severity of a mold problem, and help ensure that all mold has been successfully removed when remediation is complete.
Air samples can be used to gather data about mold spores present in the interior of a house. These samples are taken by using a pump that forces air through a collection device which catches the mold spores. The samples are then sent off to a accredited laboratory to be analyzed and test results are usually ready within 3 days.
Mold Remediation
We use a variety of mold remediation techniques to rid your home or business of toxic Mold including, wire brushing, fogging, hydrogen peroxide or chemical free solutions like dry ice blasting, ozone or hydroxyl generators to address the mold issue in your property. We use HEPA vacuums and air scrubbers to further remove mold spores from surfaces and the air and frequently wipe down hard surfaced by hand with a chemical free treatment to remove mold spores from all surfaces.
"We Work With All Insurance Carriers"

"Helping Michigan Families & Businesses Recover for Over 27 Years"
Mold Remediation: Armada, Center Line, Clinton Township, Eastpointe, Fraser, Harrison Township, Mount Clemens, New Baltimore, New Haven, Ray, Richmond, Romeo, Roseville, Saint Clair Shores, Sterling Heights, Utica, Warren, Washington, Auburn Hills, Berkley, Beverly Hills, Birmingham, Bloomfield Hills, Bloomfield Township, Clarkston, Clawson, Commerce Township, Drayton Plains, Farmington, Farmington Hills, Ferndale, Franklin, Hazel Park, Highland, Holly, Huntington Woods, Harbor, Lake Orion, Lakeville, Leonard, Madison Heights, Milford, New Hudson, Northville, Novi, Oak Park, Oakland, Ortonville, Oxford, Pleasant Ridge, Pontiac, Rochester, Rochester Hills, Royal Oak, South Lyon, Southfield, Troy, Union Lake, Walled Lake, Waterford, West Bloomfield, White Lake, Wixom
To Learn More About Mold Removal Visit www.moldremovalteam.com