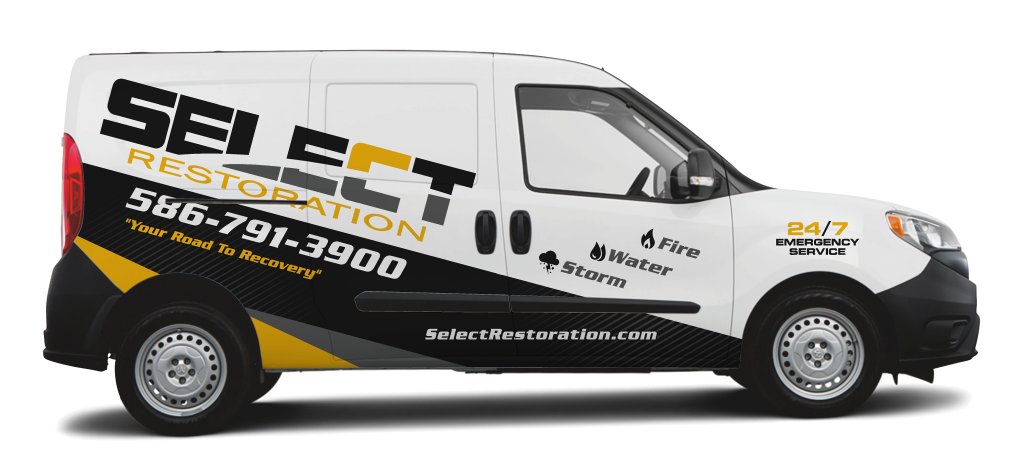 Michigan Property Damage Restoration Services To Restore Your Home or Business
Our Insurance Restoration specialists provide every qualified piece of the puzzle needed to cleanup, repair & restore any property disaster quickly & correctly.
"We Guarantee A Stress-Free Recovery With Exceptional Results"
Comprehensive Property Disaster Restoration Services for Every Situation
Select Restoration is a licensed, bonded and insured Michigan general contractor specializing in insurance claim mitigation and repairs for fire, water and storm damage. We are Lead Safe Certified Renovators with OSHA trained employees. Our company is an IICRC Certified Firm that adheres to a strict Code of Ethics, and have set ourselves apart in our industry through rigorous training, hands-on experience, and comprehensive examination. Our primary role is to work with property owners and insurance companies to assess the damage, develop a restoration plan, and carry out the necessary repairs to bring the property back to its pre-damage condition.
"We work with all insurance companies and are a preferred vendor with these carriers"
Fire, Water, Storm Damage Insurance Claim's Handled Correctly!
For more than 30 years, Select Restoration has successfully assisted clients in Southeast Michigan from the initial emergency response and mitigation through the final reconstruction of their insurance claim damages.

Select Restoration is not a franchise company. We have built our reputation not bought it. Since 1993, we've had a proven track record in rapid mobilization, maximizing insurance claim payouts, working with insurance adjusters, mortgage companies and local building departments to streamline our restoration projects. 

FREE Consultation or Site Inspection! Get the information you need BEFORE you make a decision!
Your consultation & site inspection is always FREE with us.
Our consultation and site inspection is always FREE. Contact us Today to get started!
From your initial call through job completion, you can expect a first-class experience. "Select Restoration will listen closely to you all your concerns, educate you on all your options and offer an open line of communication to guide you through the entire restoration process without making you feel rushed or uncomfortable. Our strength lies within our dedicated team of building professionals. Each member of our team is certified by the (IICRC) and come from a diverse background in construction management, architectural design and the insurance claim adjusting industry.
Let Select Restoration Put You On
"YOUR ROAD TO RECOVERY"