Storm Damage Emergency Tree Removal Services In Macomb County MI
Government
Select Restoration has performed numerous tree removal services on government buildings across Michigan ranging from local government to federal government projects and institutions.
Fallen Tree Removal
We have done fallen tree removal and site restoration projects for government building all across Michigan.
Commercial
Select Restoration has the ability to perform a variety of tree removal services for commercial structures. We have a proven track record of meeting challenging deadlines
Commercial Fallen Tree Removal
We specialize in various types of commercial Fallen Tree Removal and understand that each client has its own needs and requirements.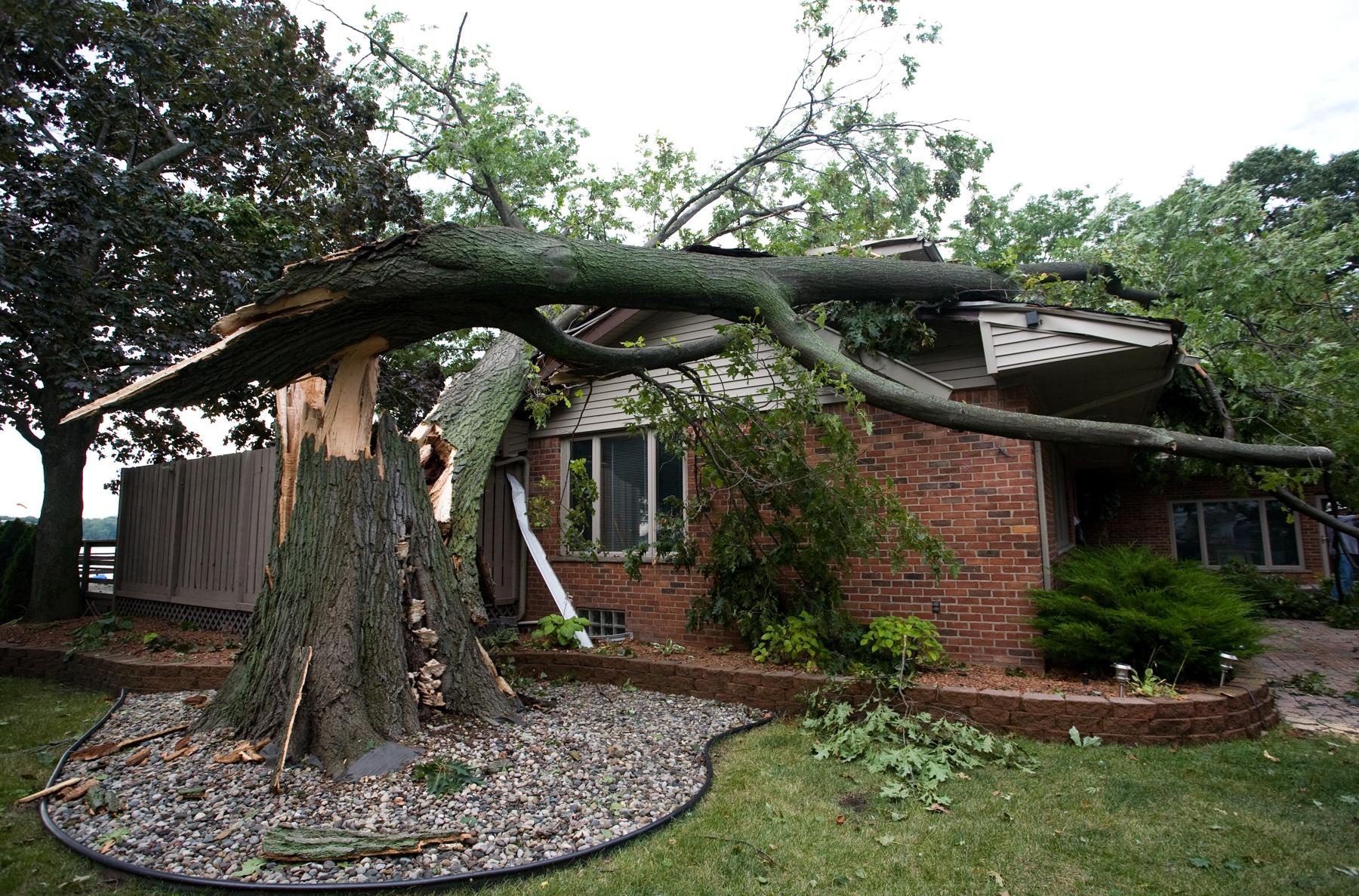 Residential
Select Restoration offers all types of residential services for homes damaged by wind storms. We have 24 hour emergency response for fallen tree damage across Michigan.
Fallen Tree Removal
The size of projects we have completed range from one single dwelling to our largest project 3 story family housing covering over 23,000 sf.
Churches
We have performed numerous fallen tree restoration projects on church up to 350,000sf here in Michigan. We make every attempt to ensure that your project is done on time and within budget.
Fallen Tree Removal
We also provide tree removal services on churches after hours to not interrupt services when requested by the pastor.
"When a Fallen Tree Damages Your Property You Can Count On Us"
We are not just a Emergency Tree Removal Company! We are a full services restoration contractor that can respond to your Fallen Tree Disasters 24 hours a day, we can tarp your roof, board up any widows, cleanup any water damage and repair your home to pre-loss condition. We can help you to determine the best course or action to take when making this decision after storm damage has occurred to your property.
Select Restoration has extensive experience in maximizing insurance claim's for property damage here in Macomb County.
Insurance companies count on errors made by property owners so they don't have to pay the full settlement

Select Restoration, a TRUSTED name in the insurance restoration Industry, has built it's reputation, not bought it. Since 1993, We have met the Storm Disaster needs of customers throughout Macomb County Michigan. The #1 most important priority to realize when a Fallen Tree hits your property, does it poses any threats or is a potential hazard to humans, animals, automobiles, or building structures.
Fallen Trees here in Michigan are part of our crazy weather patterns. Fallen trees leaning on power lines, blocking roadways, or that have hanging branches could cause significant damage and are urgent to remove or stabilize.
WE WILL QUICKLY EVALUATE THE PROPERTY DAMAGE
WE WILL PREPARE A SAFETY & SITE PLAN
WE WILL COORDINATE WITH THE UTILITY COMPANY
WE WILL REMOVE THE FALLEN TREE OR BRANCHES
WE WILL CLEANUP THE DISASTER SITE AND REMOVE DEBRIS
WE WILL TARP, BOARD-UP TO PREVENT FURTHER DAMAGE
WE WILL COMPLETE THE REPAIRS OR RECONSTRUCTION
WE WILL COORDINATE WITH YOUR INSURANCE PROVIDER
"We Work With All Insurance Carriers"
"Helping Michigan Families & Businesses Recover for Over 29 Years"

Our Storm Damage Tree Removal Restoration Process
As Property Damage Mitigation and Restoration Experts, Select Restoration will guide you through the chaos and complexity of the disaster recovery process and provide true relief by guiding you through the entire insurance claims process.
24/7 Emergency Response/Mitigation | Detailed Estimating/Claim Management | Return Your Property To Pre-Loss Condition.

Select Restoration provides an in-house design center as a time-saving feature to help our customers pick out materials needed to complete the restoration process. We have everything from builders grade to high-end materials to choose from. 
Call Today To See Our Work, We Have Hundreds Of Satisfied Customers That Would Love To Show Us Off!
"Select Restoration Will Put You On "Your Road To Recovery"
.
Select Restoration believes in communicating with our customers. We will continually update you on the progress of your job and give you a time line to follow. Whether it's a house, church or a large commercial building that need fallen tree removal you can depend on Select Restoration's technical knowledge, and superior crew.


Fallen Tree Removal Service Macomb County MI
Armada, MI. Center Line, MI. Clinton Township, MI. Eastpointe, MI. Fraser, MI.Harrison Township, MI. Macomb, MI. Mount Clemens, MI. New Baltimore, MI. New Haven, MI. Ray, MI. Richmond, MI. Romeo, MI. Roseville, MI. Saint Clair, MI.Saint Clair Shores, MI. Sterling Heights, MI. Utica, MI. Warren, MI. Washington, MI.