South East Michigan Storm Damage Restoration & Repair Experts
Our Storm Damage Repair Team will minimize secondary damage to your home or business 24/7. 
Have you experienced roof or siding damage due to high winds, hail, fallen tree branches, or other weather-related issues?. Select Restoration specializes in storm damage restoration for roofing, siding & hail damage insurance claims. We service residential and commercial properties.
Licensed, Bonded, Insured

Insurance Claim Specialists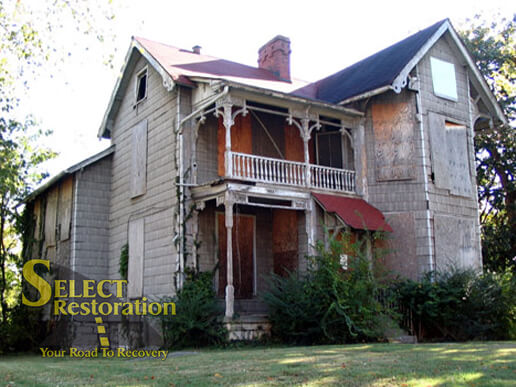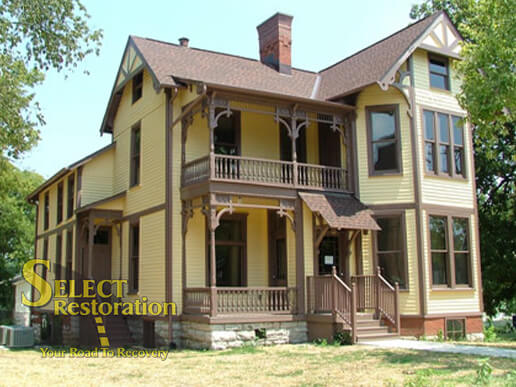 Our 24/7 Emergency Storm Damage Response 

Protocol
Select can respond to any storm damage situation in under 1-hour or less to secure your property and prevent further damage. All our emergency marked vehicles that show up on-site are equipped with electrical generators and supplies to boardup windows, tarp roofs and set up temp fencing to prevent theft, injury, or additional damage to your property. We can restore electric, natural gas, and heat if necessary. We can remove fallen tree branches and ice dams. We offer water extraction and structural drying services to prevent water damage and mold growth. We winterize properties in the winter months to prevent the frozen burst pipes damage.
"Don't Panic" We provide 24/7 emergency storm damage repair services for single & multi-family homes and businesses 

SELECT RESTORATION is a licensed general contractor specializing in commercial & residential storm damage repairs after a catastrophe has occurred. We have the experience and leadership needed to navigate you through the insurance claim process, help speed up your recovery, and obtain the best insurance settlement possible GUARANTEED!
Severe storms can create high winds, lightning, and hail that can cause shingles to be ripped off from roofs, trees to fall on your house or garage, and propel debris through your windows and walls. Any type of storm damage should be reported immediately to your insurance company. Call Select Restoration to help protect your building's integrity and prevent secondary damages.
At Select Restoration we strive for customer satisfaction and quick emergency storm damage response. Our Storm Damage Recovery teams are available 24-7 and will arrive onsite for any storm repairs, in most cases, within 1 hour. We work with all insurance companies to help restore your property following storm disasters.
Select Restoration is a leader in storm damage restoration and hail damage repairs and service. We provide the following restoration services associated with catastrophic hail, flood and storms:
Wind Damage Restoration
Roof Damage Emergency Services
Storm Damage Repair
Tree Debris Clean up & Removal
Roof Tarping
Injectidry System (wood floors, drywall, cabinet preservation, etc.)
Flood Damage & Structural Drying
Water Extraction & Mitigation
Roofing & Insulation Removal
Mold Testing & Remediation
Board Up Broken Windows & Doors
"We Work With All Insurance Carriers"
"Helping Michigan Families & Businesses Recover for Over 29 Years"

Contact Select Today – For A Free On-Site Consultation!
If your home or business has received damage as a result of a recent Wind Storm, you are most likely under enough stress already. Therefore, you need someone on your side who can help you deal with your insurance claim process and make sure you receive the compensation you deserve, while also ensuring your property is restored to pre-loss condition or better.
At Select Restoration, we take care of everything from roof shingles and siding repair to new installations throughout southeast Michigan. Call our disaster emergency team today at 1-586-791-3900 for a free roof or siding assessment so that you can return your home and life back to normal as quickly as possible.
Our Storm Damage Repair Process
As Storm Damage Repair Experts, Select Restoration will guide you through the chaos and complexity of the disaster recovery process and provide true relief by guiding you through the entire insurance claims process.
24/7 Emergency Response/Mitigation | Detailed Estimating/Claim Management | Return Your Property To Pre-Loss Condition.

Select Restoration provides an in-house design center as a time-saving feature to help our customers pick out materials needed to complete the restoration process. We have everything from builders grade to high-end materials to choose from. 
Call Today To See Our Work, We Have Hundreds Of Satisfied Customers That Would Love To Show Us Off!
"Select Restoration Will Put You On "Your Road To Recovery"
How Are We Different?
Select Restoration is not a franchise company. We have built our reputation not bought it. Since 1993, we have a proven track record in rapid mobilization, maximizing insurance claim payouts, working with insurance adjusters, mortgage companies and local building departments to streamline our restoration projects. 
"We offer a 3 year workmanship warranty"