POST DISASTER RECONSTRUCTION CONTRACTOR SERVICING MACOMB, OAKLAND & WAYNE MI
A disaster in your home is devastating and it's crucial to find a post disaster reconstruction contractor to maintain clear and open communication with the insurance company to ensure a smooth and successful insurance claim process. Additionally, hiring a reputable and experienced restoration contractor like us here at Select Restoration, can greatly simplify and expedite the restoration process after a disaster.
30 Years In Business Experience

Quality Construction Guaranteed!

Licensed, Bonded, Insured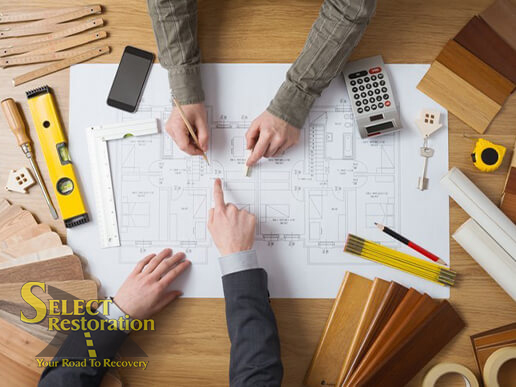 "We offer post disaster reconstruction services for single & multi-family homes and business properties"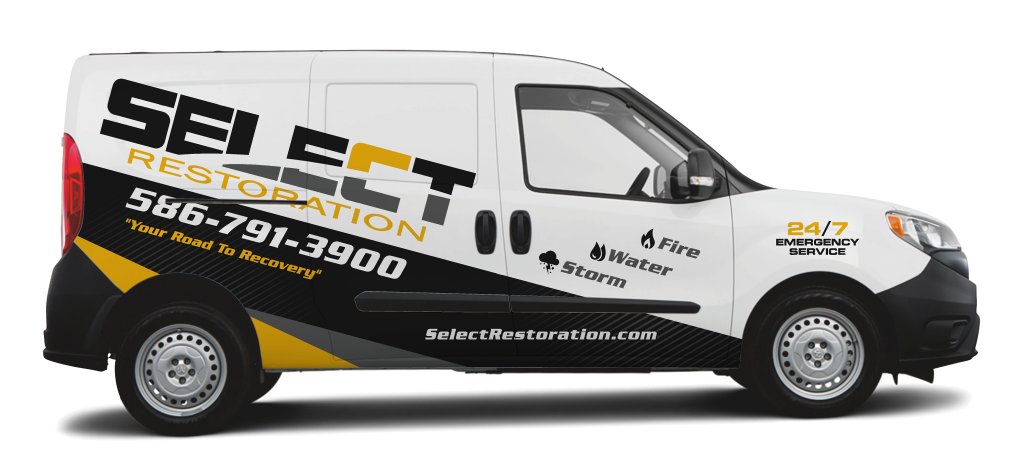 Macomb County, MI Post Disaster Reconstruction Experts
The road to recovery after a disaster can seem long and involved. We provide fire & water restoration post reconstruction services to Michigan homeowners every day, so we understand how hard it is to tackle the job of rebuilding your house. It's a huge project, but it's easier to manage when you know what to expect.. Select Restoration State of Michigan Builders License #2102185156


Select Restoration provides an in-house showroom as a time-saving feature to help our customers pick out the materials needed to complete the post disaster repairs to their property. We have everything from builders grade to high-end materials to choose from. Call today or stop in our showroom and speak with one of our certified team members. Together, our experience and knowledge coupled with your ideas and input will enhance the appearance of your home for years to come.
Contact Us Today To See Our Work, We Have Hundreds Of Satisfied Customers That Would Love To Show Us Off!
Michigan Insurance Restoration Reconstruction Services
Whether your looking for Interior or Exterior post disaster reconstruction services, we will meet all your needs. Contact us today! Speak with one of certified consultants about your home or business or to request a FREE ON-SITE CONSULTATION call us today at 586-791-3900 Our stop in our showroom located at 31435 Utica Road Fraser MI, 48026.
Benefits for our Customers – You will always receive a returned phone call the same day and have full access to the owner of the company at any time. We offer ergonomic designs that are workable, functional and aesthetically pleasing to the eye. Quality craftsmanship and expert custom installation will result in an end project that makes a positive statement about you. Select Restoration creates living spaces that fit anyone's budget, lifestyle and image while enhancement your home's value.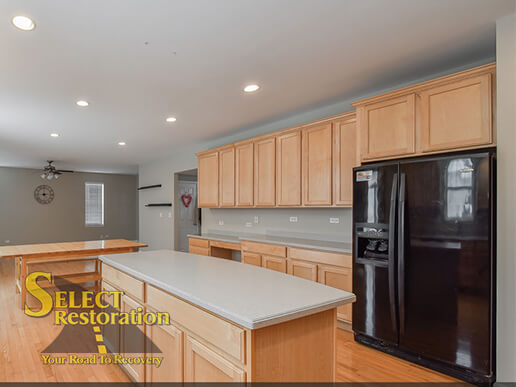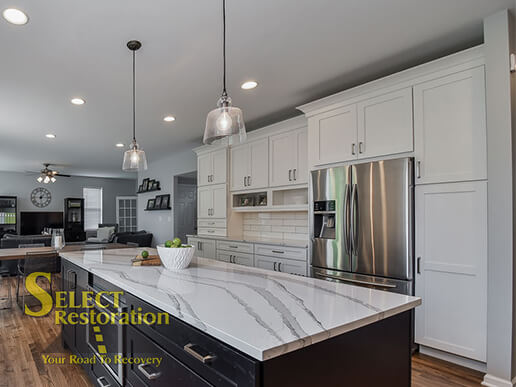 Kitchens
Kitchen Cabinets
Islands & Peninsulas
Kitchen Counters – Granite
Eat-in Kitchens
Custom Kitchens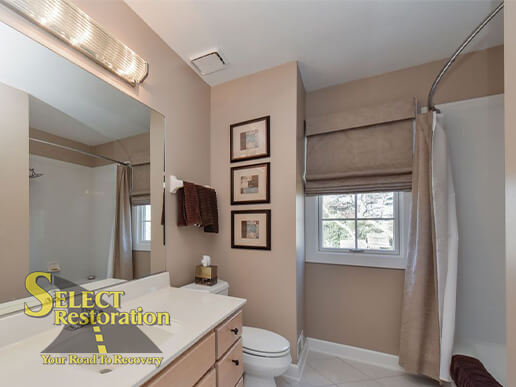 Bathrooms
Vanities & Fixtures
Spa Bathrooms
Walls & Floors
Master Suites
Powder Rooms
Custom Tile, Granite, Marble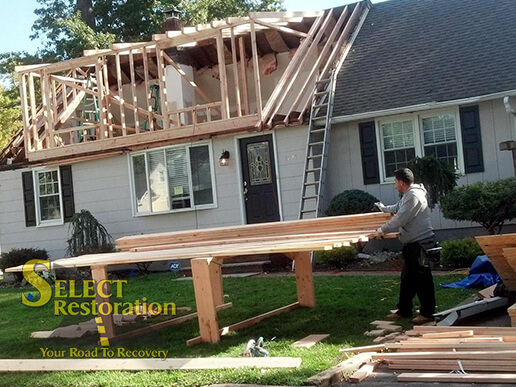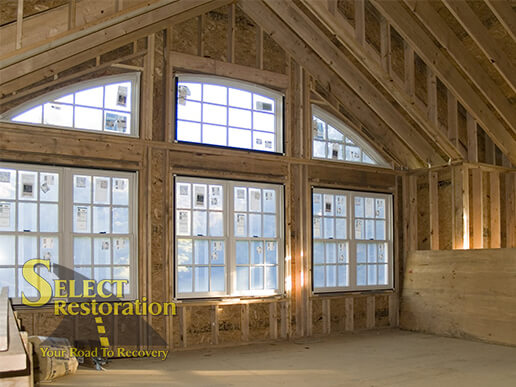 Dormers/Additions
Shed, Gable, Hip
Window Dormer
More Room For Guest
Mother In Law Suite
Kids Play Room
Extra Bathroom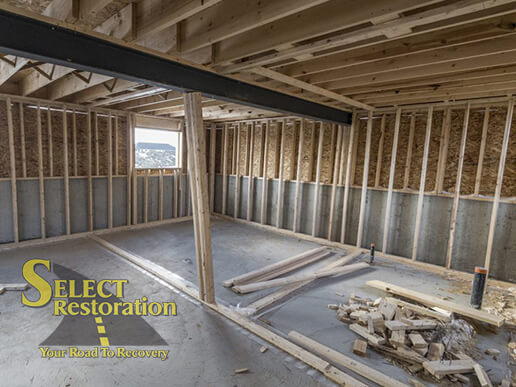 Finished Basements
Finished Basement

Theater Room
Bar Area / Rec Room
Extra Bedroom
Eat-in Kitchens
Play Area For The Kids
Man Cave / Storage
Select Restoration will play a crucial role in helping property owners rebuild and restore their homes or businesses after a disaster, especially when an insurance claim is involved. Here are the steps or post restoration contractor services takes in the process of rebuilding your property after a disaster covered by insurance:
Initial Assessment:

Select Restoration will first assess the extent of the damage to your property. This includes evaluating structural damage, water damage, fire damage, mold growth, and any other relevant factors.

Contact Your Insurance Company:

Select Restoration will work with you to contact your insurance company and initiate the insurance claims process. We will provide the necessary information and documentation to support your claim.

Documentation and Photos:

Detailed documentation is crucial. Select will take photos, videos, and notes about the damage to your property. This evidence will be used to support your insurance claim and determine the scope of work needed for restoration.

Estimate and Scope of Work:

Select will create a detailed estimate and scope of work for the restoration project. This includes a breakdown of costs, materials, and labor required to bring your property back to its pre-loss condition.

Negotiation with Insurance Adjuster:

Select may meet with your insurance adjuster to discuss the scope of work and the estimated costs. They will work to ensure that your insurance claim adequately covers the restoration expenses.

Planning and Permits:

Once the insurance claim is approved, Select will develop a comprehensive project plan. This may include obtaining necessary permits for the restoration work, especially for significant projects or structural repairs.

Cleanup and Remediation:

If the disaster involved water damage, fire damage, or other hazardous materials, we will begin with cleanup and remediation to mitigate further damage and ensure safety.

Structural Repairs and Rebuilding:

Select will start the process of repairing and rebuilding your property. This may involve structural repairs, roofing, plumbing, electrical work, HVAC systems, and more, depending on the nature of the disaster.

Material Selection:

You'll work with your assigned project manager to select materials and finishes for your property. They will help you make choices that align with your insurance coverage and budget.

Project Management:

Throughout the restoration process, we will manage the project, schedule subcontractors if necessary, and ensure that the work progresses according to plan and within budget.

Inspections:

Building inspections and progress assessments are typically conducted to ensure that the restoration work meets local building codes and safety standards.

Final Walkthrough and Approval:

Once the restoration work is completed, you'll do a final walkthrough with your assigned project manager to ensure that you are satisfied with the results. Any remaining issues or touch-ups will be addressed at this stage.

Billing and Insurance Claims:

Once the work is complete, Select Restoration will submit the final invoice to your insurance company for payment. You may be responsible for any deductible or additional expenses not covered by your policy.

Completion and Handover:

After receiving payment, We will provide you with any necessary documentation and warranties for the work performed. Your property is now fully restored and ready for you to move back in.
It's important to work closely with your restoration contractor and insurance company throughout this process to ensure a smooth and successful restoration of your property after a disaster. Communication, documentation, and transparency are key to a successful outcome.