Fire Damage Reconstruction Contractor Servicing South East Michigan
In need of a reputable Fire Damage Restoration Contractor Here In Macomb County? Well, your Contractor search is over!
Select Restoration is a general contractor based in Macomb County. We offer full service property damage restoration services. Since 1993, we have help hundreds recover from disasters and even more remodel.
27 Years In Business Experience

Quality Construction Guaranteed!

Licensed, Bonded, Insured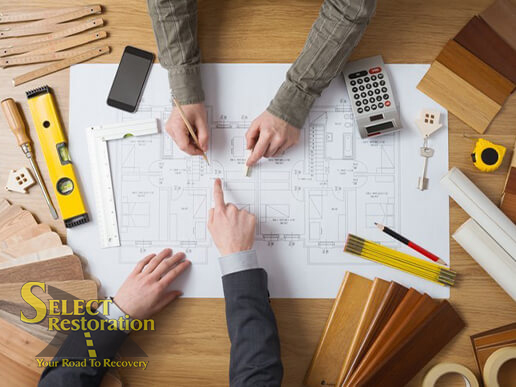 "We restore single & multi-family homes and business properties devastated by fire damage"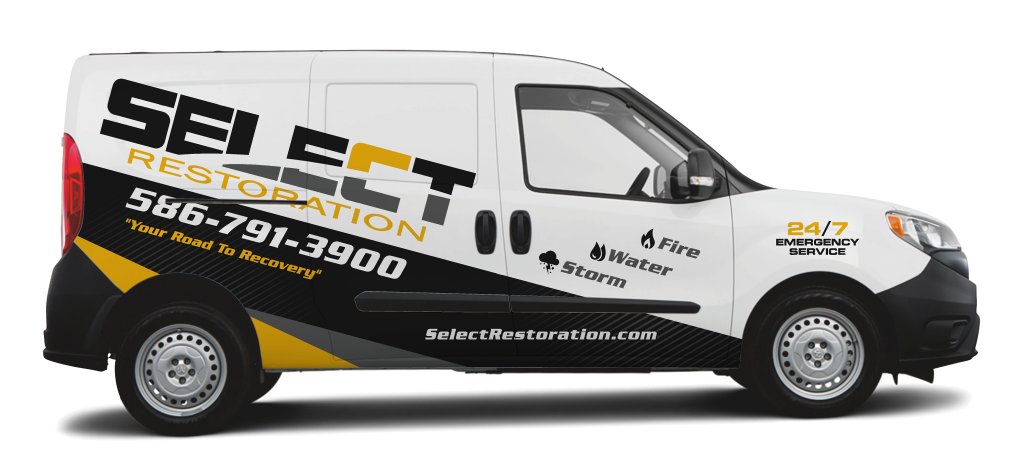 Fire Damage Insurance Restoration Experts
Together, our experience and knowledge coupled with your ideas and input can enhance the curb appeal of your home, that will give you and your family years of enjoyment. Select Restoration State of Michigan Builders License #2102185156


Select Restoration provides an in-house showroom as a time-saving feature to help our customers pick out the materials needed to complete their home improvement dreams. We have everything from builders grade to high-end materials to choose from. Call today or stop in our showroom and speak with one of our certified team members. Together, our experience and knowledge coupled with your ideas and input will enhance the appearance of your home for years to come.
Contact Us Today To See Our Work, We Have Hundreds Of Satisfied Customers That Would Love To Show Us Off!
Our fire damage restoration company will play a crucial role in helping you recover from the devastating effects of a fire. Here are the primary services and tasks that Select Restoration can provide for you:
Assessment and Inspection: The first step is a thorough assessment of the damage. The restoration company will inspect the extent of fire, smoke, and water damage to your property. This assessment helps create a comprehensive restoration plan.
Emergency Board-Up and Tarping: If your property has structural damage that compromises its security, the restoration company will board up windows and doors and use tarps to protect your property from further damage and intruders.
Water Removal and Drying: After firefighting efforts, there may be water damage from sprinkler systems or hoses. The restoration company will extract standing water and use industrial-grade equipment to dry affected areas to prevent mold growth.
Smoke and Soot Removal: Smoke and soot can permeate surfaces and materials, leaving behind strong odors and staining. The restoration company will clean, deodorize, and remove soot from walls, ceilings, floors, and personal belongings.
Content Cleaning and Restoration: The restoration company may offer content cleaning services, including cleaning and restoring salvageable personal belongings, furniture, and other possessions damaged by fire, smoke, or water.
Structural Cleaning and Restoration: This involves cleaning and restoring the structural elements of your property, such as walls, ceilings, and floors, to their pre-fire condition. This may include repairs and repainting.
Odor Removal: Fire damage often leaves behind stubborn odors. Restoration companies use specialized equipment and techniques to eliminate these odors, ensuring your property smells clean and fresh again.
Reconstruction and Repair: If your property has sustained significant structural damage, the restoration company can handle the reconstruction process. This includes rebuilding walls, roofs, and other damaged structures.
HVAC Cleaning: The heating, ventilation, and air conditioning (HVAC) system can distribute smoke and soot throughout your property. The restoration company may clean and restore the HVAC system to improve indoor air quality.
Document and Inventory: The restoration company may assist you in documenting the damage and creating an inventory of items for insurance purposes. This documentation is crucial for the claims process.
Coordination with Insurance: A reputable restoration company can work closely with your insurance company to facilitate the claims process, providing necessary documentation and estimates for the cost of restoration.
Temporary Housing Assistance: In cases where your home is uninhabitable due to fire damage, some restoration companies can help you find temporary housing arrangements while the restoration work is underway.
Preventing Secondary Damage: Restoration companies take measures to prevent secondary damage, such as mold growth, by thoroughly drying and disinfecting affected areas.
Safety Compliance: Restoration companies prioritize safety and ensure that your property complies with safety standards and local building codes during the restoration process.
Communication and Updates: A reputable restoration company will maintain clear and frequent communication with you, providing updates on the progress of the restoration work.
Choosing a reputable and experienced fire damage restoration company like us here at Select Restoration is essential to ensure that your property is restored to its pre-fire condition safely and efficiently. We will help alleviate the stress and burden of recovery during a difficult time.
Benefits for our Customers – You will always receive a returned phone call the same day and have full access to the owner of the company at any time. We offer ergonomic designs that are workable, functional and aesthetically pleasing to the eye. Quality craftsmanship and expert custom installation will result in an end project that makes a positive statement about you. Select Restoration creates living spaces that fit anyone's budget, lifestyle and image while enhancement your home's value.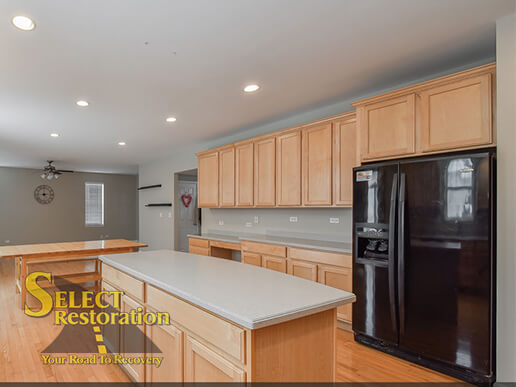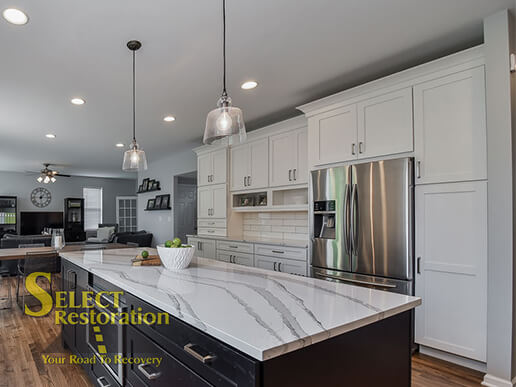 Kitchens
Kitchen Cabinets
Islands & Peninsulas
Kitchen Counters – Granite
Eat-in Kitchens
Custom Kitchens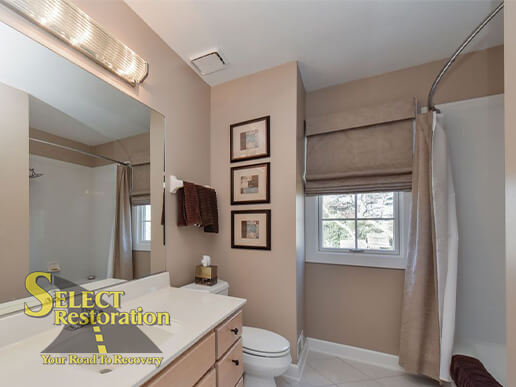 Bathrooms
Vanities & Fixtures
Spa Bathrooms
Walls & Floors
Master Suites
Powder Rooms
Custom Tile, Granite, Marble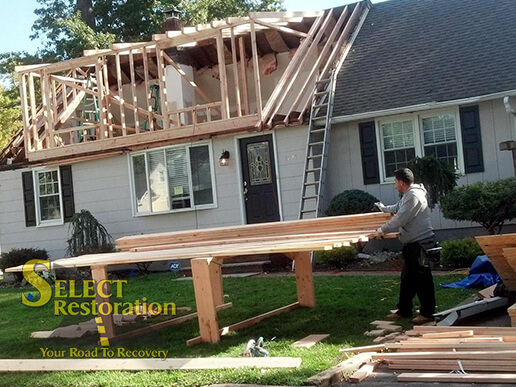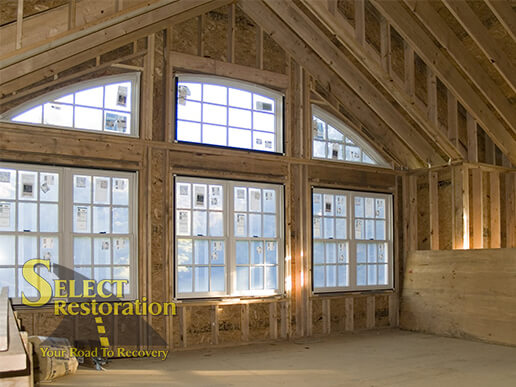 Dormers/Additions
Shed, Gable, Hip
Window Dormer
More Room For Guest
Mother In Law Suite
Kids Play Room
Extra Bathroom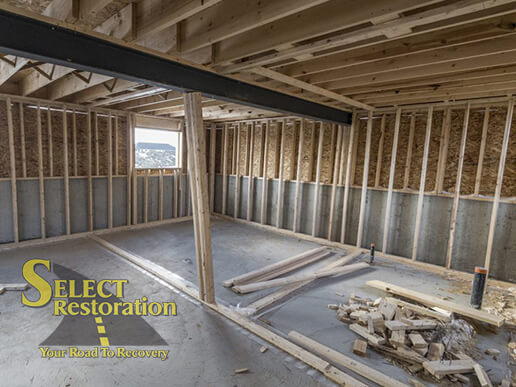 Finished Basements
Finished Basement

Theater Room
Bar Area / Rec Room
Extra Bedroom
Eat-in Kitchens
Play Area For The Kids
Man Cave / Storage
Michigan Fire Restoration Contractor You Can Trust
Select will work with your design plans or you can choose to work with one of our affiliated architects or interior designers. We will create the look and feel you want to achieve for your fire restoration Project. We work closely with you to gain a full understanding of your vision and to insure that all the details of your design plans are executed in a quality manner. We are committed to achieving designs that are functional as well as aesthetically pleasing. Our project come in on-time and on-budget!
We Service: Armada, Center Line, Clinton Township, Eastpointe, Fraser, Harrison Township, Mount Clemens, New Baltimore, New Haven, Ray, Richmond, Romeo, Roseville, Saint Clair, Saint Clair Shores, Sterling Heights, Utica, Warren, Washington