Thermal Fogging Smoke Odor Removal Macomb County
Certified Thermal Fogging Services In Macomb County
When it comes to post-Fire Damage Cleanups, properties can still have lingering Smoke Odors unless a technique called Thermal Fogging is used. Thermal Fogging is very important, because it doesn't just neutralize the odors, it minimizes any health issues associated with any dangerous carcinogenic debris left behind in hard to reach places.
Contact Us For A Free Consultation

We will rid your property of smoke odors

Don't Panic, We Will Solve Your Problem!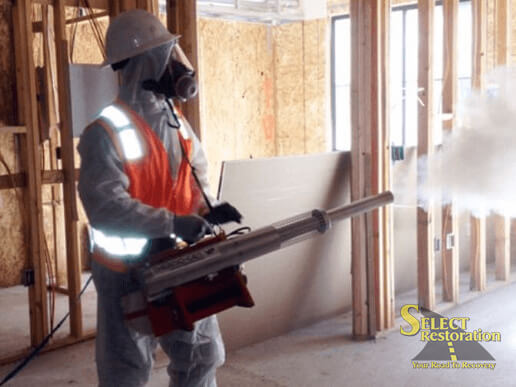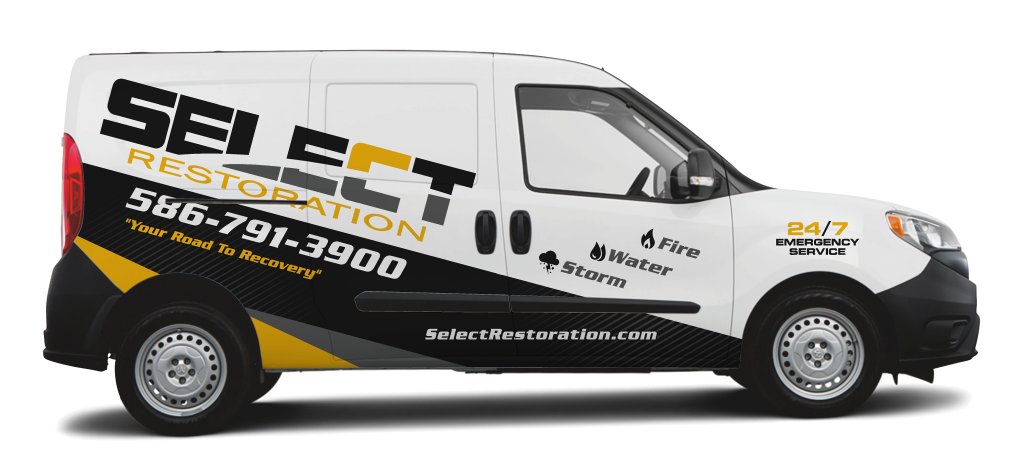 Industry Leading Thermal Fogging Experts
In Addition to Thermal Fogging after fire damage, We Work With: Realtors, Doctors, Property Managers, Municipalities and Day-Care Centers. Our Services ensure that your home is free from odor and the indoor air quality is completely restored.



Unwanted odors in your home or business can overwhelm your property and its occupants. If you are dealing with strong odors of Smoke, Mold or Mildew we can help. Contact our office today for a free consultation with one of our certified air quality technicians to see if thermal fogging odor removal may be the route for you. We Will Find The Source And Stop It DEAD In It's Tracks!
Thermal Fogging Destroys Even The Toughest Of Odors
Thermal Fogging Procedure
Thermal fogging uses a special solvent-based deodorizer which uses a dry fog machine that heats the solvent and mimics smoke particles. The fog eliminates odor particles in the air, and seeps into the tightest cracks in the walls, floors and furniture. This kills bacteria that are causing those unwelcome odors. Thermal fogging can remove some of the toughest odors including smoke, dander, urine, mold, mildew and other musty odors.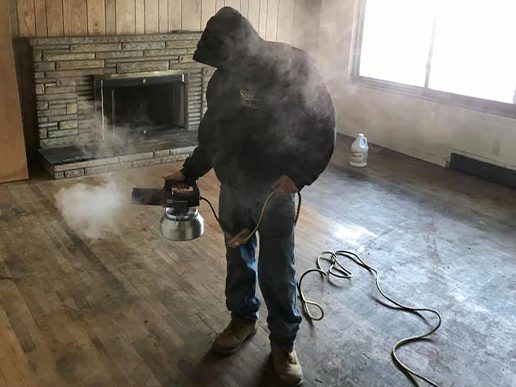 Other Odor Removal Techniques Used By Select Restoration
AIR SCRUBBING. A technician will often use a high-efficiency (HEPA) air scrubber which can remove 99.97% of particulates from the air. Removing these airborne particulates removes additional source materials for odors to cling to.

OZONE / HYDROXYL GENERATORS. These are one of the most popular and familiar processes used by restoration professionals for removing airborne smoke odor molecules, including hard-to-neutralize protein smoke. Ozone is a powerful oxidizer that neutralizes odorous molecules by releasing additional oxygen into the air, not safe for humans. Hydroxyls carry an intensive charge that aggressively seeks saturation by ripping out a molecule from most pollutants present in the air and on surfaces, safe for humans. 
Our Smoke Odor Removal Process
As Property Damage Mitigation and Restoration Experts, Select Restoration will guide you through the chaos and complexity of the disaster recovery process and provide true relief by guiding you through the entire insurance claims process.
24/7 Emergency Response/Mitigation | Detailed Estimating/Claim Management | Return Your Property To Pre-Loss Condition.

Select Restoration provides an in-house design center as a time-saving feature to help our customers pick out materials needed to complete the restoration process. We have everything from builders grade to high-end materials to choose from. 
Call Today To See Our Work, We Have Hundreds Of Satisfied Customers That Would Love To Show Us Off!
"Select Restoration Will Put You On "Your Road To Recovery"
"We Work With All Insurance Carriers"

"Helping Michigan Families & Businesses Recover for Over 27 Years"
Thermal Fogging Services: Armada, Center Line, Clinton Township, Eastpointe, Fraser, Harrison Township, Mount Clemens, New Baltimore, New Haven, Ray, Richmond, Romeo, Roseville, Saint Clair Shores, Sterling Heights, Utica, Warren, Washington