Smoke Damage Cleanup Restoration Services In Macomb MI
Our Smoke Damage Cleanup Services will restore your property damage back to pre-loss condition or better.
Dealing with damage from fire and smoke is one of the hardest things you will ever have to go through. A lot of factors come into play, from the smoke soot and ash to the damaged building material. Contact us today for a free property assessment and let us guide you through the restoration process.
Professional, Effective, Efficient

Insurance Claim Specialists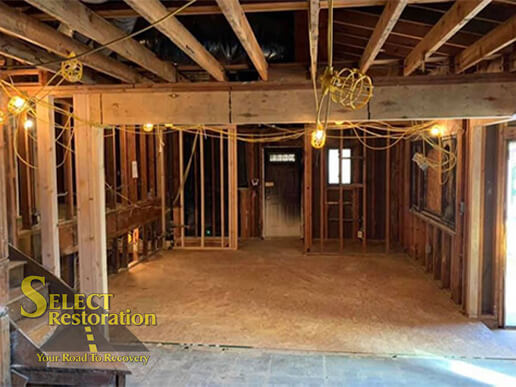 "Don't Panic, Your At The Right Place" We provide fire restoration services for single & multi-family homes and business properties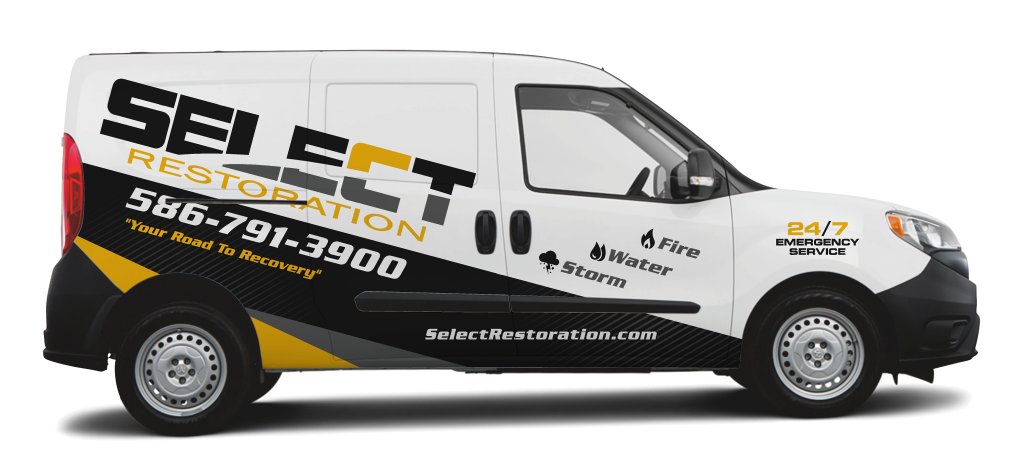 Full-Service Michigan Smoke Damage Restoration Company
When Fire Damage Strikes, You Need A Team Of Insurance Restoration Professionals On Your Side. Select Restoration Provides Every Qualified Piece Of The Puzzle Needed To Restore Your Home Or Business Back To Pre-Loss Condition or Better.
"We Work With All Insurance Carriers"

"Helping Michigan Families & Businesses Recover for Over 27 Years"
Select Restoration provides an in-house showroom as a time-saving feature to help our customers pick out materials needed to complete the fire restoration process. We everything from builders grade to high-end materials to choose from. 
Contact Us Today To See Our Work, We Have Hundreds Of Satisfied Customers That Would Love To Show Us Off!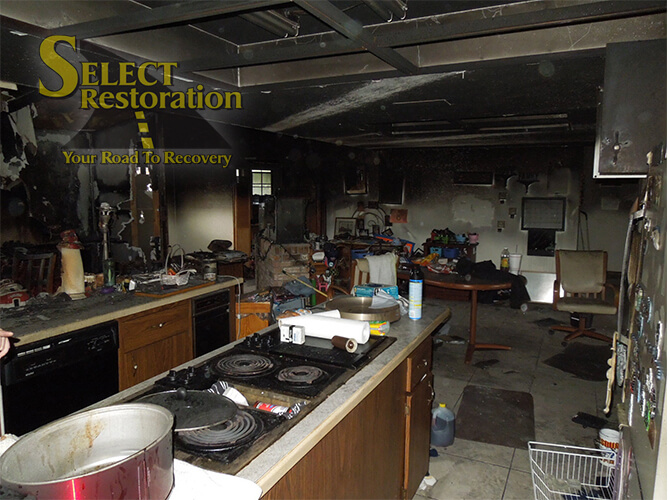 Window Board-up to protect from the elements and intruders.
Fire And Smoke Damage Cleanup Services Offered Michigan
Select Restoration Provides Fire Damage Restoration
Emergency Board Up Services
Demolition & Debris Removal
Deodorization & Soot Residue Cleaning
Reconstruction & Restoration of Damaged Areas
Fire Damage Restoration
When a fire occurs, Michigan homeowners and business owners alike are often impatient to being the cleaning and restoration process as soon as the fire has been put out. Unfortunately, without the help of a fire damage restoration professional, their eagerness could cause more harm than good.
At Select Restoration, our disaster restoration professionals are certified and trained to dispatch immediately to your emergency and asses the damage. We're fully prepared to create a plan of action that will minimize property losses as much as possible and restore your property to pre-loss condition as quickly as we can. Our 24-hour emergency fire restoration team is available every day of the year, ensuring that we're always available to help when you need us the most. Call us at (586-791-3900) for your emergency fire damage services anywhere in South East, MI.
Smoke Damage Restoration
Smoke damage to your home or business here in Michigan can be devastating, but the professional team at Select Restoration is prepared and offers 24/7 help to secure, cleanup & restore your property and your peace of mind. You can trust that you're in good hands with our certified smoke damage restoration specialists. Smoke and the soot that's left behind after a fire, can very effectively soil nearly every surface in a home in a short amount of time. We can help speed up your recovery process and get you back to normal as quickly as possibly by removing unsalvageable items, cleaning smoke-effected surfaces, and removing distasteful smoke odors. Call the professionals at Select Restoration today at (586-791-3900) for all of your smoke damage restoration needs in Southeast MI.
Smoke Odor Removal & Abatement
Odors from any kind of smoke residue are known to linger and can be very difficult to remove because smoke particles embed themselves deeply into every surface of the home. No matter the source of the smoke, it will infiltrate every article of clothing, wall, cabinet, and piece of furniture in the home. Normal household cleaners are not able to penetrate these areas deeply enough to adequately remove these odors.
Not only is smoke odor irritating, prolonged exposure to lingering fire and smoke odor has the potential to cause health problems including breathing problems and allergies. At Select Restoration our smoke damage restoration professionals will use specialized equipment and chemicals to not just cover up the odors, but remove them completely. We use specialized equipment such as ozone, hydroxyl generators and thermal foggers to kill smoke odors fast. When we come to your home, we'll complete a thorough evaluation of the damage and create an appropriate plan of action to properly remediate the smoke odor and restore your property back to normal quickly and correctly.
Don't hesitate. We're available 24/7 with a fast response time to all inquiries.
Select Restoration is not a franchise company. We have built our reputation not bought it. Since 1993, we have a proven track record in rapid mobilization, maximizing insurance claim payouts, working with insurance adjusters, mortgage companies and local building departments to streamline our restoration projects. 
"We offer a 3 year workmanship warranty"


Our Fire & Smoke Damage Cleanup Service Areas
Armada, Center Line, Clinton Township, Eastpointe, Fraser, Harrison Township, Mount Clemens, New Baltimore, New Haven, Ray, Richmond, Romeo, Roseville, Saint Clair, Saint Clair Shores, Sterling Heights, Utica, Warren, Washington, Auburn Hills, Berkley, Beverly Hills, Birmingham, Bloomfield Hills, Bloomfield Township, Clarkston, Clawson, Commerce Township, Drayton Plains, Farmington, Farmington Hills, Ferndale, Franklin, Hazel Park, Highland, Holly, Huntington Woods, Harbor, Lake Orion, Lakeville, Leonard, Madison Heights, Milford, New Hudson, Northville, Novi, Oak Park, Oakland, Ortonville, Oxford, Pleasant Ridge, Pontiac, Rochester, Rochester Hills, Royal Oak, South Lyon, Southfield, Troy, Union Lake, Walled Lake, Waterford, West Bloomfield, White Lake, Wixom, Allen Park,  Belleville, Canton, Dearborn, Delray, Detroit, Ecorse, Flat Rock, French Landing, Garden City, Gilbraltar, Greenfield Village, Grosse Ile, Grosse Pionte, Grosse Pointe Farms, Grosse Pointe Shores, Grosse Pointe Woods, Hamtramck, Harper Woods, Highland Park, Inkster, Lincoln Park, Livonia, Melvindale, Northville, Oak Park, Plymouth, Redford, River Rouge, Riverview, Rockwood, Romulus, Southgate, Taylor, Trenton, Wayne, Westland, Woodhaven