Michigan Hail Damage Insurance Claim Roofing Contractor
Our hail damage insurance claim experts have the certifications and equipment needed to find roof hail damage fast. 
Hail damage to asphalt shingles isn't always obvious and we have seen many insurance claims denied or dismissed by an adjuster because of untrained eyes. Fortunately for you, our team utilizes technology that gets hail damage insurance claims covered.
Licensed, Bonded, Insured

Insurance Claim Specialists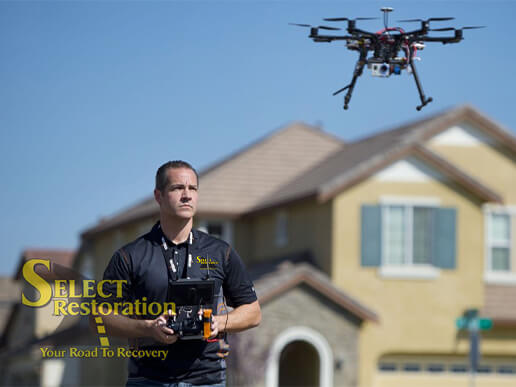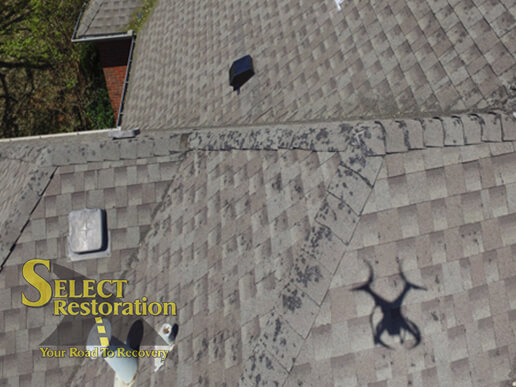 Our 24/7 Emergency Hail Damage Response Protocol
Select can respond anywhere in Macomb, Oakland & Wayne Michigan in under 1-hour or less to secure your property and prevent further damage after any storm. All our emergency marked vehicles that show up on-site are equipped with electrical generators and supplies to boardup windows & tarp roofs. Hail Damage here in Michigan can come without warning and turn your property upside down. Select Restoration specializes in hail damage roofing & siding insurance claim repairs.
"Don't Panic, We assist with your insurance adjuster, prepare a detailed hail report and estimate, then settle the claim.
"We Work With All Insurance Carriers"

"Helping Michigan Families & Businesses Recover for Over 27 Years"
Free On-Site Hail Damage Roof Consultation
Hail Damage Insurance Claims Experts!
If your property has received damage as a result of a recent hail storm, you are most likely under enough stress already. Therefore, you need hail damage contractor on your side who can help you deal with your insurance claim and make sure you receive the compensation you deserve, while also ensuring your property is restored to pre-loss condition or better.
At Select Restoration, we take care of everything from damaged roof shingles and siding to full property restorations. Call our Hail Damage Insurance Claim Team today at 1-586-791-3900 for a free on-site damage assessment so that we can return your home and life back to normal as quickly as possible.
"Why Choose US? "Always Ready to Respond & Restore 24/7"

Michigan Hail Damage Insurance Claim Roofing Contractor
Armada, MI. Center Line, MI. Clinton Township, MI. Eastpointe, MI. Fraser, MI.Harrison Township, MI. Macomb, MI. Mount Clemens, MI. New Baltimore, MI. New Haven, MI. Ray, MI. Richmond, MI. Romeo, MI. Roseville, MI. Saint Clair, MI.Saint Clair Shores, MI. Sterling Heights, MI. Utica, MI. Warren, MI. Washington, MI.