Fire & Water Damage Restoration in Eastpointe, MI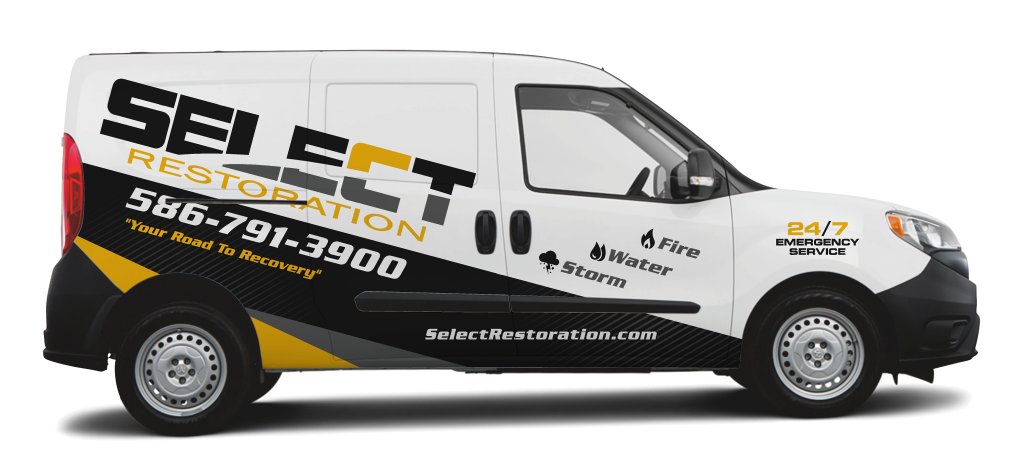 Insurance Claim Specialists Servicing Eastpointe, MI
Our Insurance Claim Specialists Provide Every Qualified Piece Of The Puzzle Needed To Cleanup, Repair & Restore Property Damage losses to Pre-Loss Condition or Better. We Guarantee A Stress-Free Recovery With Exceptional Results.
When you pick up the phone and call Select Restoration, you have chosen a credentialed Eastpointe, MI Fire & Water Damage Restoration Company. We respond 24/7 and can handle any disaster. We work with all insurance carriers.

.
Welcome to Select Restoration, your trusted partner for professional fire and water damage restoration services here in Eastpointe, MI. We understand that disasters can strike at any moment, and when they do, you need a reliable team to restore your property to its pre-loss condition quickly and efficiently. With years of experience and a commitment to excellence, we are your go-to source for all your restoration needs.
Why Choose Us for Fire & Water Damage Restoration?
Expertise: Our team comprises highly skilled professionals who are certified and trained in the latest restoration techniques. We have successfully restored countless homes and businesses, earning a reputation for excellence in our industry.
24/7 Emergency Response: Disaster doesn't wait for business hours, and neither do we. We offer round-the-clock emergency response to mitigate further damage and begin the restoration process immediately.
State-of-the-Art Equipment: We invest in cutting-edge technology and equipment to ensure the most efficient and effective restoration process possible. Our tools help us identify hidden damage and prevent mold growth.
Comprehensive Services: We provide a full range of restoration services, including:

Fire Damage Restoration
Water Damage Restoration
Smoke and Odor Removal
Mold Remediation
Structural Repairs
Contents Restoration
Insurance Claims Assistance

Licensed and Insured: We are fully licensed and insured, giving you peace of mind knowing that your property is in capable hands.
Our Fire Damage Restoration Services: Fire damage can be devastating, leaving your property in ruins. Our experienced team specializes in fire damage restoration and can help you with:
Board-Up and Tarping: We secure your property to prevent further damage from weather or vandalism.
Soot and Smoke Damage Cleanup: We thoroughly clean and remove soot and smoke residue from all surfaces.
Structural Repairs: Our team can rebuild and restore damaged structures, ensuring your property is safe and sound.
Odor Removal: We use advanced techniques to eliminate lingering smoke odors, leaving your property fresh and clean.
Our Water Damage Restoration Services: Water damage can strike in various forms, from burst pipes to natural disasters. Our water damage restoration services include:
Water Extraction: We quickly remove standing water to prevent further damage and mold growth.
Drying and Dehumidification: We use industrial-grade equipment to thoroughly dry and dehumidify affected areas.
Mold Remediation: Our experts identify and eliminate mold infestations, ensuring your property is safe and healthy.
Content Restoration: We offer specialized cleaning and restoration services for your belongings.
.
Fire & Water Damage Repairs
From your initial call through job completion, you can expect a first class experience. Our restoration experts pay particular attention to the fine details that are often missing in most big name franchise restoration companies. We listen closely so we together, can lay out the best recovery plan for you and your family to get you on "Your Road To Recovery"
FREE Consultation or Site Inspection! Get the information you need BEFORE you make a decision.
IICRC Certified Technicians

Insurance Claim Specialists

Professional, Effective, Efficient
Select Restoration provides an in-house design center as a time-saving feature to help our customers pick out materials needed to complete the restoration process. We have everything from builders grade to high-end materials to choose from. 
Call Today To See Our Work, We Have Hundreds Of Satisfied Customers That Would Love To Show Us Off!
"Select Restoration Will Put You On "Your Road To Recovery"
What Sets our restoration company Apart from Our Competition?
30 Years In Business Experience, A+ BBB Rating 24/7 Emergency Response Teams, Fully Licensed Bonded & Insured, IICRC Certified Firm, 3 Year Transferable Warranty On All Work Performed. 

On-going Communication. From your initial phone call through job completion we hold your hand and keep you informed every step of the way. Your total satisfaction is our #1 priority.

Consistent Quality. When disaster strikes, You deserve the highest level of expertise and workmanship. State-of-the-art equipment and technical knowledge are the cornerstones of our business. Select Restoration is built on a strong foundation of Honesty, Integrity & Dedication.

Insurance Company Preferred Vendor – Select Restoration Performs a complete structure evaluation of the damages to your property including writing a detailed estimate and scope of repairs to present to your insurance company. We negotiate the insurance claim damages on your behalf.
Select Restoration is not a franchise company. We have built our reputation not bought it. Since 1993, we've had a proven track record in rapid mobilization, maximizing insurance claim payouts, working with insurance adjusters, mortgage companies and local building departments to streamline our Armada, MI restoration projects.