Roof Damage Repair in Oakland & Macomb County, MI
Whether your immediate Roofing need is Insurance Claim Roof Repair or Full Roof Replacement from a recent storm, we have you covered. Contact us today for a free no pressure on-site consultation to determine loss coverage.
Select provides the highest quality roofing materials, services and warranty in the industry. We work with products from top leading shingle manufacturers, ensuring every home we work on gets the best materials and shingles available.
Licensed, Bonded, Insured

Ownes Corning Preferred Contractor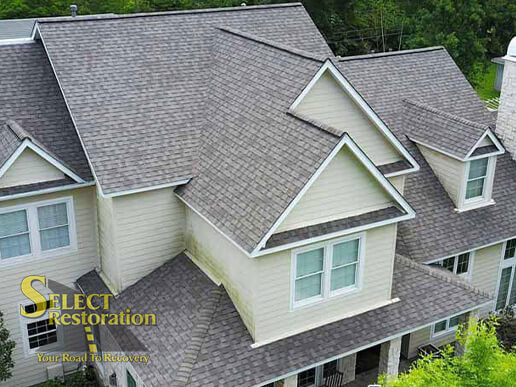 Select Restoration Is A Certified Insurance Claim Roofing Expert
Our Roofing crews work on homes damaged by wind and storms on a daily basis. We excel in insurance claim negotiations with insurance companies all over Macomb & Oakland County Mi. Select can help with maximizing your roof damage insurance claim. We ensure that all jobs are done efficiently while also giving attention to the small details to ensure the job is done right!
To learn more about our roofing services and to schedule a free estimate, call us today. We would be more than happy to talk to you about improving the look and feel of your home with our quality shingle solutions.




"We Work With All Insurance Carriers"


"Helping Storm Damage Residents Recover for Over 27 Years"
Select Restoration provides an in-house showroom as a time-saving feature to help our customers pick out the roofing materials needed to complete their roof repairs or new roof installation. We carry every top band of roofing shingles to choose from. Call today for a free roof estimate or stop in our showroom and speak with one of our certified roofing specialists. Together, our experience and knowledge coupled with your ideas and input will enhance the appearance of your home for years to come.
Want To See Our Work, We Have Hundreds Of Satisfied Customers That Would Love To Show Us Off!
How We Differ From Other Insurance Claim Roofing Contractors?
Select is not just a Roofing Contractor, we are a full services insurance restoration company that specializes in property repairs, renovations & more. Your roof is one of the most important and complex structures of your home so when it gets damaged by a wind storm you want it done right. With more than 2,000 roof insurance claims settled, an A+ rating from the BBB, and numerous accreditation's from various shingle manufacturers, you can feel confident in choosing Select Restoration to repair or replace your roof.

Popular Roofing Systems We Install Here In Macomb County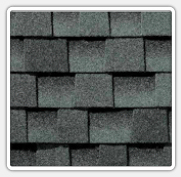 Asphalt Roof Shingles. Asphalt composition shingles are the most popular roofing material in Michigan. The cost of a new roof with asphalt is among the lowest of any popular material and they carry a moderate lifespan. It's usually possible to install a new asphalt shingle roof over an existing asphalt shingle roof, providing that the roof structure is sound. But if there are already two layers of roofing in place, the entire roof will have to be stripped down.
Average 20+ year lifespan.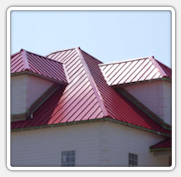 Metal Roof Replacement. Metal roofs can require replacement because roof panels have been damaged by high winds or hail impacts. Replacement may also be called for when panels rust or the factory-applied finish deteriorates. When an old metal roof is replaced with a new one, building owners choose to install a different profile. Metal roofing encompasses a wide range of styles, including aluminum, copper, corrugated iron and metal blends.
Average 20 to 50 year lifespan.

Wood Shingle Roof Replacement. A wood shingle roof never wears out evenly, since some areas of the roof receive more exposure to the weathering effects of sunlight and moisture than others. When spot repairs become necessary on an ongoing basis, many homeowners elect to have the entire roof replaced. Today many roofers recommend installing a material beneath a wood shingle roof, instead of nailing the shingles directly against the sheathing.
Average 30 to 50 year lifespan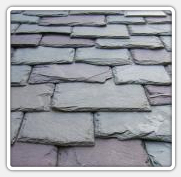 Clay Tile Roof Replacement. Because of the expense involved in replacing a clay tile roof, some homeowners elect to have a different roofing material installed after the clay tile roof is removed. Once the roof has been cleared of tile, the roof structure can be inspected and repaired as necessary. The horizontal and/or vertical battens used to install some tile roofs may need to be repaired or replaced before a new tile roof can be installed.
Lifespan of 50 years or more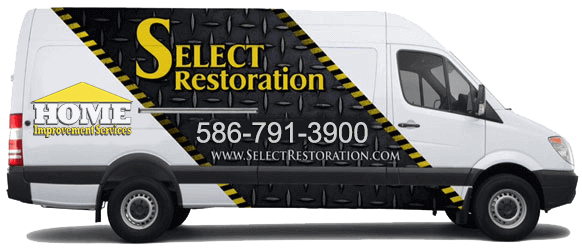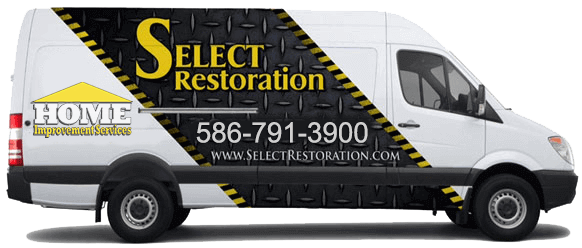 Wind Storm Damage Roof Repair & Installation Experts
If your roof failed from recent storm damage or just age, we have you covered. We are an Owens Corning preferred contractor and licensed through the state of Michigan
– Builders License #2102185156 –
Roof Damage Insurance Claim Repair Services: Armada, Center Line, Clinton Township, Eastpointe, Fraser, Harrison Township, Mount Clemens, New Baltimore, New Haven, Ray,  Richmond, Romeo, Roseville, Saint Clair, Saint Clair Shores, Sterling Heights, Utica, Warren, Washington, Auburn Hills, Berkley, Beverly Hills, Birmingham, Bloomfield Hills, Bloomfield Township, Clarkston, Clawson, Commerce Township, Drayton Plains, Farmington, Farmington Hills, Ferndale, Franklin, Hazel Park, Highland, Holly, Huntington Woods, Harbor, Lake Orion, Lakeville, Leonard, Madison Heights, Milford, New Hudson, Northville, Novi, Oak Park, Oakland, Ortonville, Oxford, Pleasant Ridge, Pontiac, Rochester, Rochester Hills, Royal Oak, South Lyon, Southfield, Troy, Union Lake, Walled Lake, Waterford, West Bloomfield, White Lake, Wixom