Roof Repair Cost Estimate Macomb & Oakland County MI
Select Restoration is a Licensed Michigan Roofing Contractor that offers the best free roof repair cost estimates in Macomb & Oakland County MI. We employ only factory-trained and certified Roofers for all of our New Roof Installations and Roof Repairs here in MI.
When You Call Select Restoration, You Will Get The Best Price Period!
To repair a roof or not, that is the question. Our main goal is to make sure you are better equipped to make this very important decision to either replace your roof or repair it. Did you know? Most Michigan home owners spend between $400 and $1,200 for a roof repair, or an average of $850 to fix a roof related issue.
Free Roof Repair Cost Estimates!
Call Today! 586-791-3900
.

A typical roof repair job is to repair leaks, seal the leak, replace shingles or seal the shingles. If there is a small area and few shingles being repaired, it will likely be on the low end, or as little as $250.
High end costs are anywhere from $1,500 to $3,500 and are generally repairing material under the roof's outer layer and even damaged or rotting wood in other parts of the house, such as outer walls. 
Roofers In Macomb County You Can Trust
When choosing Roofers in Macomb County, you want a company who has the experience to help you make some major decisions, and will listen to your goals and desires, and you don't need pushy salesman. Our Certified Owens Corning Roofers will can walk you through the entire Roofing process and make you feel like one of our family. Call today 1-586-791-3900 for a New roof estimate with a no pressure sales pitch or stop in our showroom located at 31435 Utica Road Fraser MI 48026
"Experience and Dedication Matter – Select Restoration"
Why Repair A Roof Here In Michigan?
In many cases, this question answers itself. Because it needs fixing. Michigan weather plays havoc on a roof. The hot and cold can break down quicker than in other states. Again, the leaky roof (the most common problem here in Michigan) comes to mind, and you don't need anyone to tell you that the roof needs repair. It takes years of experience to know what to look for when a roof is leaking. The main reason to repair a roof here in Michigan is so you hopefully don't have to bear the cost of replacing the whole roof. Minor repairs done today could save you thousands down the road preventing bigger problems and full roof replacement.
Many problems with roof shingles call for minor repairs, unless it is spread out over a large area of the roof. If it is affecting the whole roof, and inspection shows damage in several areas, it is potentially a major problem. But major problems usually take time (many months) to occur, unless it is an extreme condition like a heavy wind storm or hail damage. Some of the common problems that occur with (asphalt) shingles are:
wind & hail damage – shingles blown off or move out of place – Hail Dents
incorrect installation, improperly attached shingles
ice damming
fallen tree branches
cracking
curling
staining
moss build up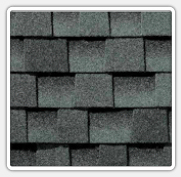 Asphalt Roof Repair Cost Estimate Macomb County. Asphalt composition shingles are the most popular material in Michigan. The cost of a new roof with asphalt is among the lowest of any popular material and they carry a moderate lifespan. It's usually possible to install a new asphalt shingle roof over an existing asphalt shingle roof, providing that the roof structure is sound. But if there are already two layers of roofing in place, the entire roof will have to be stripped down to the roof sheathing. As with any roof replacement, the flashing will also need to be either replaced or renewed.
Advantages:
Average 20+ year lifespan.
Low cost.
Easy installation.
Disadvantages:
In climates that undergo extreme temperature shifts, shingles can warp from thermal shock.
Not necessarily the most attractive style.
How much does a new asphalt roof cost?
About $1,500 to $9,000 Typical Homes / Call today for a free roof measure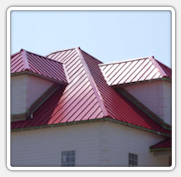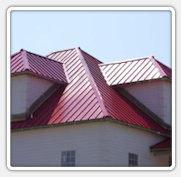 Metal Roof Repair Cost Estimate Macomb County. Metal roofs can require replacement because roof panels have been damaged by high winds or impacts. Replacement may also be called for when panels rust or the factory-applied finish deteriorates. When an old metal roof is replaced with a new one, building owners sometimes choose to install a metal roof that has a different profile. Metal roofing encompasses a wide range of styles, including aluminum, copper, corrugated iron, metal blends, and galvanized and stainless steel.
Advantages:
Resistant to fire, hail, snow and wind.
Lifespan of 20 to 50 years or more.
Easy installation.
Disadvantages:
More expensive than asphalt composition shingles.
Not necessarily the most attractive style, although more color options and pattern designs are available today than in the past.
How much does a new metal roof cost?
Basic interlocking steel shingles run from $5,000 to $17,000.
Aluminum metal costs between $12,000 and $20,000.
Corrosion resistant steel sheets start at $12,000 and go up to about $22,000.
Copper and other high-end styles are priced from $25,000 to $40,000.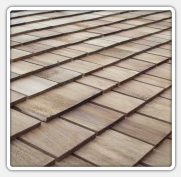 Wood Shingle Roof Repair Cost Estimate Macomb County. A wood shingle roof never wears out evenly, since some areas of the roof receive more exposure to the weathering effects of sunlight and moisture than others. When spot repairs become necessary on an ongoing basis, many homeowners elect to have the entire roof replaced. Today many roofing contractors recommend installing a "rainscreen" material beneath a wood shingle roof, instead of nailing the shingles directly against the roof sheathing. The resilient rain screen material creates an airspace beneath the roof shingles that promotes drainage and drying.Wood shingles and shake are cut from Western Red Cedar logs, giving them an attractive, classic appearance. Shingles are machine cut while shake consists of pieces of split wood blocks.
Advantages
High durability.
Beautiful appearance.
Lifespan of 30 to 50 years or more.
Disadvantages
High cost.
Difficult and expensive installation.
How much does a new wood shingle roof cost?
Shingles: $7,000 to $15,000.
Shake: $10,000 to $20,000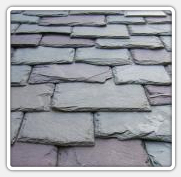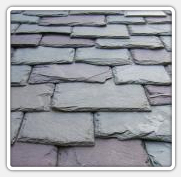 Clay Tile Roof Repair Cost Estimate Macomb County. Because of the expense involved in replacing a clay tile roof, some homeowners elect to have a different roofing material installed after the clay tile roof is removed. Once the roof has been cleared of tile, the roof structure can be inspected and repaired as necessary. The horizontal and/or vertical battens used to install some tile roofs may need to be repaired or replaced before a new tile roof can be installed. The roofing contractor may also recommend installing a new waterproof membrane prior to installing the new roofing material.Tile roofing includes clay, sand, and concrete. It's a popular option in the southwestern U.S. courtesy of its natural defense against the sun.
Advantages:
Durable against sun damage, fire, rot, and damage from insects.
Lifespan of 50 years or more.
Disadvantages:
Extremely difficult and expensive installation.
Requires professional upkeep every 10 to 20 years to replace underlaying material.
Due to its weight, some homes will need extra structural support.
How much does a new tile roof cost?
Basic clay tile: $12,000 to $21,000.
High end tile: Up to $65,000.
Your home is your biggest investment. Replacing your roof is seldom a want, but most often a need. Usually, it's an emergency. When it comes time to repair or replace your roof, choosing the right shingle might be important, but choosing the right contractor is critical. Select Restoration Has
Installed & Repaired Roof's here in Macomb County MI
since 1993 and has the BBB credentials to prove it! 
When you're looking for a Roof Repair Cost Estimate here in Macomb or Oakland County expect to pay an average of $250 – $3400 for a roof repair.
Roof Repair Cost Estimate will vary according to factors like:
The Size of your roof and number of roof squares
Number of stories
Roof type and pitch
Roofing material to be used ( shingles, wood shake, metal, clay)
Whether the existing roof needs to be removed for a complete roof replacement or repair
Don't despair! Not every roof problem means you have to completely tear off or replace your roof. Loose or missing shingles, minor ceiling leaks, damaged soffits or flashing, and sagging gutters all are good candidates for roof repairs. But Left alone, these problems almost inevitably get worse.
The Trust Factor
Select Restoration is known  across Macomb & Oakland County MI for our high quality work with competitive pricing. We stand behind our work, keeping an A+ BBB rating since 2005. Select Restoration Business Start Date 1993. 
Select Restoration is a licensed and insured propertyrestoration contractor in the state of Michigan. License #2102185156
Fully insured including liability insurance and
Workman's Compensation insurance.
Macomb County Roofers Armada, MI. Center Line, MI. Clinton Township, MI. Eastpointe, MI. Fraser, MI.Harrison Township, MI. Macomb, MI. Mount Clemens, MI. New Baltimore, MI. New Haven, MI. Ray, MI. Richmond, MI. Romeo, MI. Roseville, MI. Saint Clair, MI.Saint Clair Shores, MI. Sterling Heights, MI. Utica, MI. Warren, MI. Washington, MI.