Insurance Claim Roof Repair Contractor Michigan
We Offer:
24/7 Immediate roof damage response to secure your property and help prevent further damage

Wind Damage Roof Repairs & Replacements

Mobile emergency marked vehicles on-site with electrical generators, materials, tools and supplies

Inspection and evaluation to determine extent of roof damage

Board-up, tarp, temp fencing & security services to prevent theft, injury, or additional damage

Emergency tree removal (if necessary)

Transition to full service reconstruction
Contact Select Today – For A Free On-Site Consultation
Insurance Claim Help For Roof Damage & Exterior Repairs Throughout Southeast Michigan
If your roof has received damage as a result of the recent wind storm, you need more than just a Roofing Contractor. You need a full service restoration company in your corner to help navigate you through the insurance claim process making sure you receive the full compensation you deserve for the damages, while also ensuring your roof is restored to pre-loss condition or better. Call TOADY FOR A FREE ROOF ASSESSMENT! We will make it right! 1-844-EMERGENCY

At Select Restoration, we take care of everything from damaged roof shingles and siding to full roof restoration and roof repairs throughout southeast Michigan. Call our storm damage pros today at 1-844-363-7436 for a free storm damage roof assessment so that you can return your home and life back to normal as quickly as possible.

Our vision is simple and has been since we opened our doors back in 1993. Exceed our customer's expectations and deliver 24 hour responsive care with excellent quality service. We realize that your loss is personal, and so is our approach. From the initial consultation to completion, our mission is to help put your life back together and return your property to pre-loss condition or better as soon as possible. We will guide and educate you on every process that will take place.
SELECT RESTORATION – "YOUR ROAD TO RECOVERY"
Can Select Restoration Help with My Insurance Claim?
YES! Our certified estimators will inspect your home after any storm damage FREE of charge. Once you decide to go with us to do the work we will write up a detailed estimate and represent you with your insurance company. But our advocacy doesn't stop there. 
We will be in close communication with your insurance company—back and forth multiple times, if necessary—to make sure your best interest is served. We promise to build a proper estimate for what you should get for the extent of the damage and the work that is necessary to fix it. Then, we'll work with your insurer to ensure a smooth project—from start to finish.
Do I Need a Roof Repair or Roof Replacement?
A roof has to be relatively new—that is, it must have at least 50% of its life cycle left—to deem it fiscally responsible to do a repair. If your roof is on the older side, it is more cost effective for you in the long run to do a partial or full replacement. We can help you determine this based on the roof's age and the extent of the damage.
Is the Damage Enough to File a Claim?
Before assuming you'll have to pay out-of-pocket for what may seem to be minor roof or siding repairs, you could contact Select Restoration first to see if it's worth filing a claim. We'll come out for a FREE Roof Inspection, and if there's potential for filing a claim, we can write up an estimate to submit right then and there.
How Soon Can Work Begin?
We promise to give quick attention to your project. In many cases, our estimators will get back to you the same business day and schedule an inspection within the next few days, depending on the work schedule and the urgency of the situation. Once we have an agreed scope of work with your Insurance Adjuster, Work Can Begin Right Away.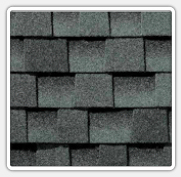 Asphalt Roof Shingles Insurance Claim. Asphalt composition shingles are the most popular material in Michigan. The cost of a new roof with asphalt is among the lowest of any popular material and they carry a moderate lifespan. It's usually possible to install a new asphalt shingle roof over an existing asphalt shingle roof, providing that the roof structure is sound. But if there are already two layers of roofing in place, the entire roof will have to be stripped down to the roof sheathing. As with any roof replacement, the flashing will also need to be either replaced or renewed.
Advantages:
Average 20+ year lifespan.
Low cost.
Easy installation.
Disadvantages:
In climates that undergo extreme temperature shifts, shingles can warp from thermal shock.
Not necessarily the most attractive style.
How much does a new asphalt roof cost?
About $1,500 to $9,000 Typical Homes / Call today for a free roof measure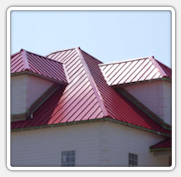 Metal Roof Insurance Claim. Metal roofs can require replacement because roof panels have been damaged by high winds or impacts. Replacement may also be called for when panels rust or the factory-applied finish deteriorates. When an old metal roof is replaced with a new one, building owners sometimes choose to install a metal roof that has a different profile. Metal roofing encompasses a wide range of styles, including aluminum, copper, corrugated iron, metal blends, and galvanized and stainless steel.
Advantages:
Resistant to fire, hail, snow and wind.
Lifespan of 20 to 50 years or more.
Easy installation.
Disadvantages:
More expensive than asphalt composition shingles.
Not necessarily the most attractive style, although more color options and pattern designs are available today than in the past.
How much does a new metal roof cost?
Basic interlocking steel shingles run from $5,000 to $17,000.
Aluminum metal costs between $12,000 and $20,000.
Corrosion resistant steel sheets start at $12,000 and go up to about $22,000.
Copper and other high-end styles are priced from $25,000 to $40,000.
Wood Shake Insurance Claim. A wood shingle roof never wears out evenly, since some areas of the roof receive more exposure to the weathering effects of sunlight and moisture than others. When spot repairs become necessary on an ongoing basis, many homeowners elect to have the entire roof replaced. Today many roofing contractors recommend installing a "rainscreen" material beneath a wood shingle roof, instead of nailing the shingles directly against the roof sheathing. The resilient rain screen material creates an airspace beneath the roof shingles that promotes drainage and drying.Wood shingles and shake are cut from Western Red Cedar logs, giving them an attractive, classic appearance. Shingles are machine cut while shake consists of pieces of split wood blocks.
Advantages
High durability.
Beautiful appearance.
Lifespan of 30 to 50 years or more.
Disadvantages
High cost.
Difficult and expensive installation.
How much does a new wood shingle roof cost?
Shingles: $7,000 to $15,000.
Shake: $10,000 to $20,000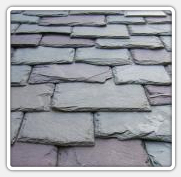 Clay Roof Tile Insurance Claim. Because of the expense involved in replacing a clay tile roof, some homeowners elect to have a different roofing material installed after the clay tile roof is removed. Once the roof has been cleared of tile, the roof structure can be inspected and repaired as necessary. The horizontal and/or vertical battens used to install some tile roofs may need to be repaired or replaced before a new tile roof can be installed. The roofing contractor may also recommend installing a new waterproof membrane prior to installing the new roofing material.Tile roofing includes clay, sand, and concrete. It's a popular option in the southwestern U.S. courtesy of its natural defense against the sun.
Advantages:
Durable against sun damage, fire, rot, and damage from insects.
Lifespan of 50 years or more.
Disadvantages:
Extremely difficult and expensive installation.
Requires professional upkeep every 10 to 20 years to replace underlaying material.
Due to its weight, some homes will need extra structural support.
How much does a new tile roof cost?
Basic clay tile: $12,000 to $21,000.
High end tile: Up to $65,000.
Why Choose Select Restoration? "Always Ready to Respond & Restore"
1-844-EMERGENCY