Michigan Hail Damage Roof Insurance Claim Repair
Our hail damage insurance claim roof repair experts have the certifications and equipment needed to find roof hail damage. 
Hail damage to asphalt shingles isn't always obvious and we have seen many insurance claims denied or dismissed by an insurance claim adjuster because of untrained eyes. Fortunately for you, our team utilizes technology that gets hail damage claims covered.
Licensed, Bonded, Insured

Insurance Claim Specialists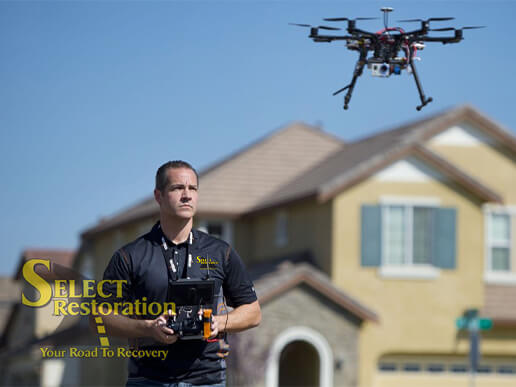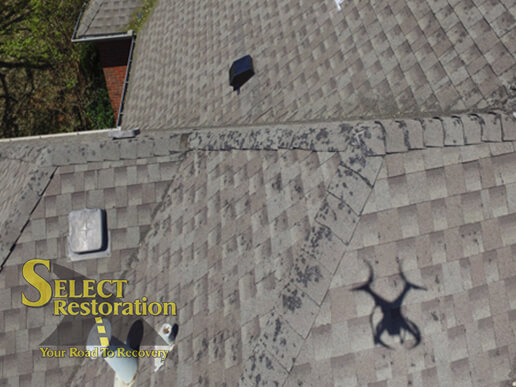 Our 24/7 Emergency Hail Damage Response Protocol
Select can respond anywhere in Macomb, Oakland or Wayne County in under 1-hour or less to secure your property and prevent further damage after any hail storm. All our emergency marked vehicles show up on-site equipped with electrical generators and supplies to boardup windows & tarp roofs. Hail Damage here in Michigan can come without warning and turn your property upside down. Select Restoration specializes in hail damage roofing & siding insurance claim repairs. We service residential and commercial properties.
"Don't Panic, We assist with your insurance adjuster, prepare a detailed hail report and estimate, then settle the claim.
"We Work With All Insurance Carriers"

"Helping Michigan Families & Businesses Recover for Over 27 Years"
Free On-Site Hail Damage Roof Inspection/Consultation
Hail Damage Insurance Claim Roof Experts!
If your property has received damage as a result of a recent hail storm, you are most likely under enough stress already. Therefore, you need hail damage contractor on your side who can help you deal with your insurance claim and make sure you receive the compensation you deserve, while also ensuring your property is restored to pre-loss condition or better.
At Select Restoration, we take care of everything from damaged roof shingles and siding to full property restorations. Call our Hail Damage Insurance Claim Team today at 1-586-791-3900 for a free on-site damage assessment so that we can return your home and life back to normal as quickly as possible.
Filing an Insurance Claim for Michigan Hail Damage
Here's step-by-step what the process usually looks like if you have to file a claim for hail damage to your roof.
Contact your insurance company and inform them if you've already had a hail inspection done. Provide a professional repair/replacement estimate, which we can provide as we use the same estimating program as the insurance companies called Xactimate.
Also, if you commit to using Select Restoration as your Roofing contractor, we will act as your insurance advocate for the remainder of the claim process.
An insurance adjuster will come to check out the damage. If you've agreed to use us moving forward, will be there to walk them through their findings. Both Select Restoration and the adjuster consider the size of the house, the amount of damage, quality of existing materials, degree of difficulty, underlayment's, etc. 2. Your insurance claim will be approved or denied. If approved, your insurance company will issue a check for 50-60% of the repair estimate. If the house is mortgaged, the check is usually issued to both the homeowner and the mortgage company, so the mortgage company is aware there's been damage. They have to sign the check along with you, the homeowner. The check should be used as down payment to the roofer, so they can start the work. 3. Roof is fixed or replaced. 4. Final bill is sent to your insurance company. Remaining funds are released in another two-party check. As the homeowner, you would pay the roofing company the remainder of what's owed with this check, plus your deductible (because the insurance company usually subtracts the deductible from this 2nd check).
In the event of a hail storm, the most important thing is for you and your family to be safe. And afterwards, if you have damage, we're here to help. Just contact us for a free hail inspection as soon as possible. (586) 791-3900
"Why Choose US? "Always Ready to Respond & Restore 24/7"

Michigan Hail Damage Roof  & Siding Repair
Armada, Center Line, Clinton Township, Eastpointe, Fraser, Harrison Township, Mount Clemens, New Baltimore, New Haven, Ray, Richmond, Romeo, Roseville, Saint Clair, Saint Clair Shores, Sterling Heights, Utica, Warren, Washington, Auburn Hills, Berkley, Beverly Hills, Birmingham, Bloomfield Hills, Bloomfield Township, Clarkston, Clawson, Commerce Township, Drayton Plains, Farmington, Farmington Hills, Ferndale, Franklin, Hazel Park, Highland, Holly, Huntington Woods, Harbor, Lake Orion, Lakeville, Leonard, Madison Heights, Milford, New Hudson, Northville, Novi, Oak Park, Oakland, Ortonville, Oxford, Pleasant Ridge, Pontiac, Rochester, Rochester Hills, Royal Oak, South Lyon, Southfield, Troy, Union Lake, Walled Lake, Waterford, West Bloomfield, White Lake, Wixom, Allen Park,  Belleville, Canton, Dearborn, Delray, Detroit, Ecorse, Flat Rock, French Landing, Garden City, Gilbraltar, Greenfield Village, Grosse Ile, Grosse Pionte, Grosse Pointe Farms, Grosse Pointe Shores, Grosse Pointe Woods, Hamtramck, Harper Woods, Highland Park, Inkster, Lincoln Park, Livonia, Melvindale, Northville, Oak Park, Plymouth, Redford, River Rouge, Riverview, Rockwood, Romulus, Southgate, Taylor, Trenton, Wayne, Westland, Woodhaven, Wyandotte